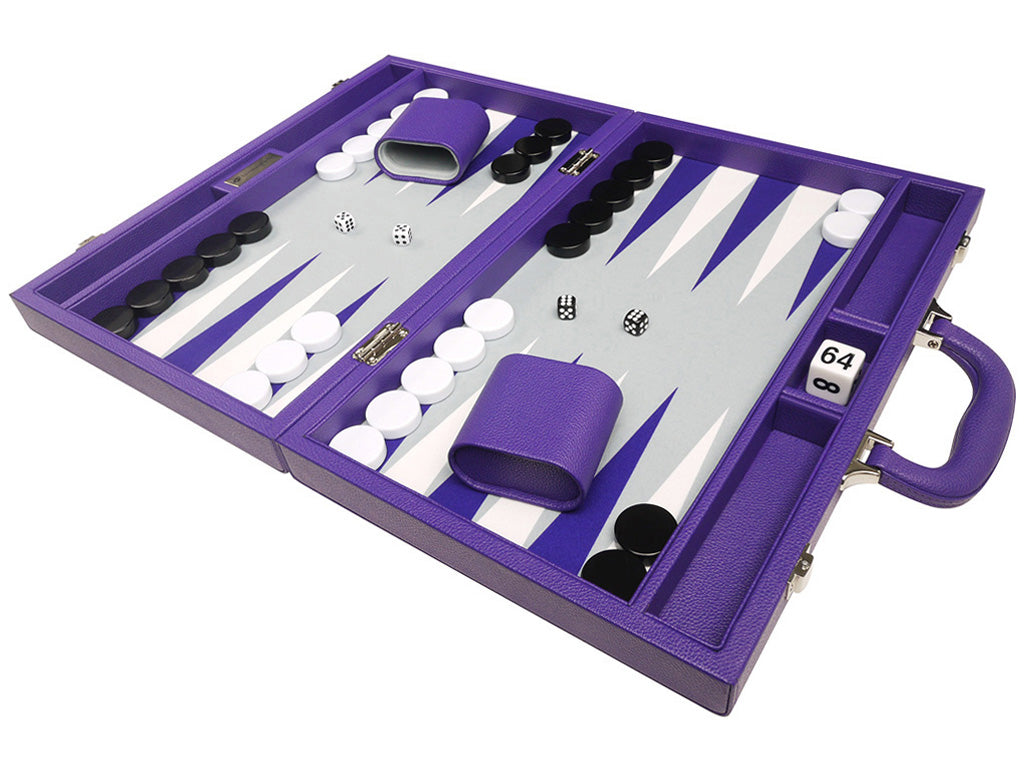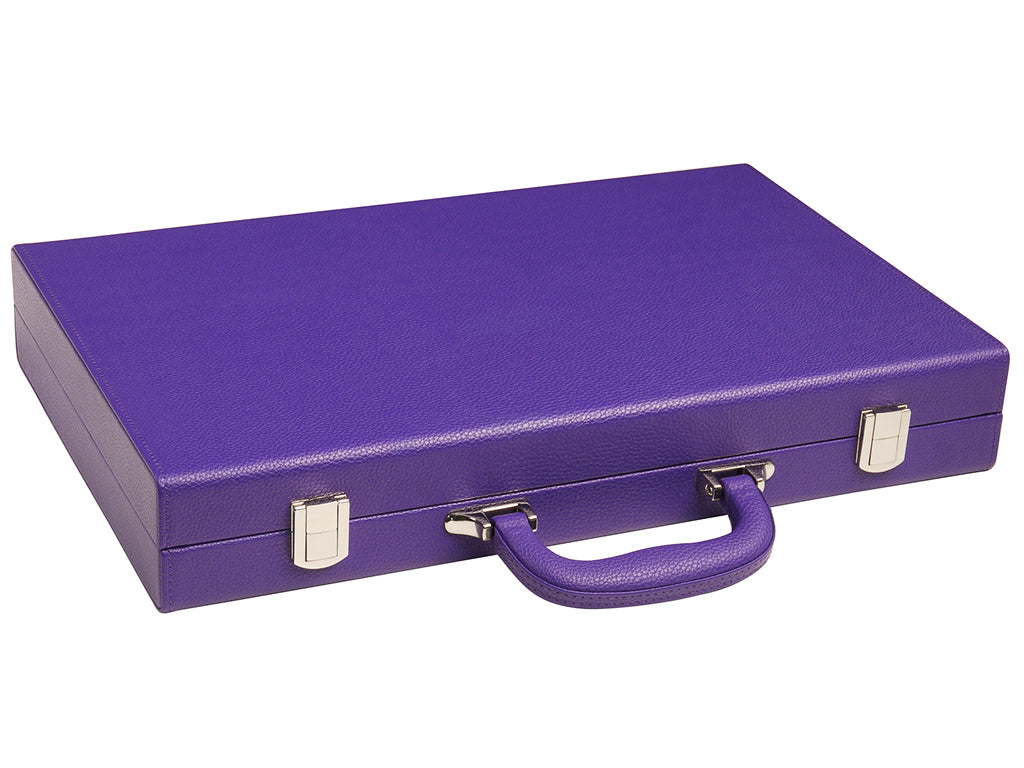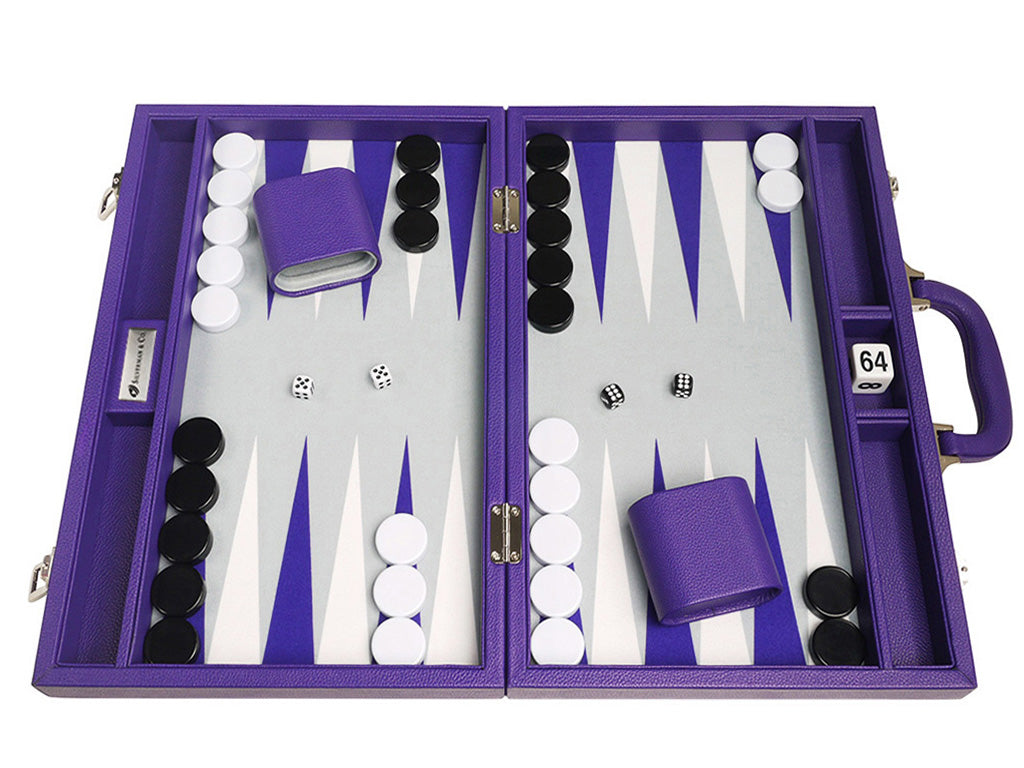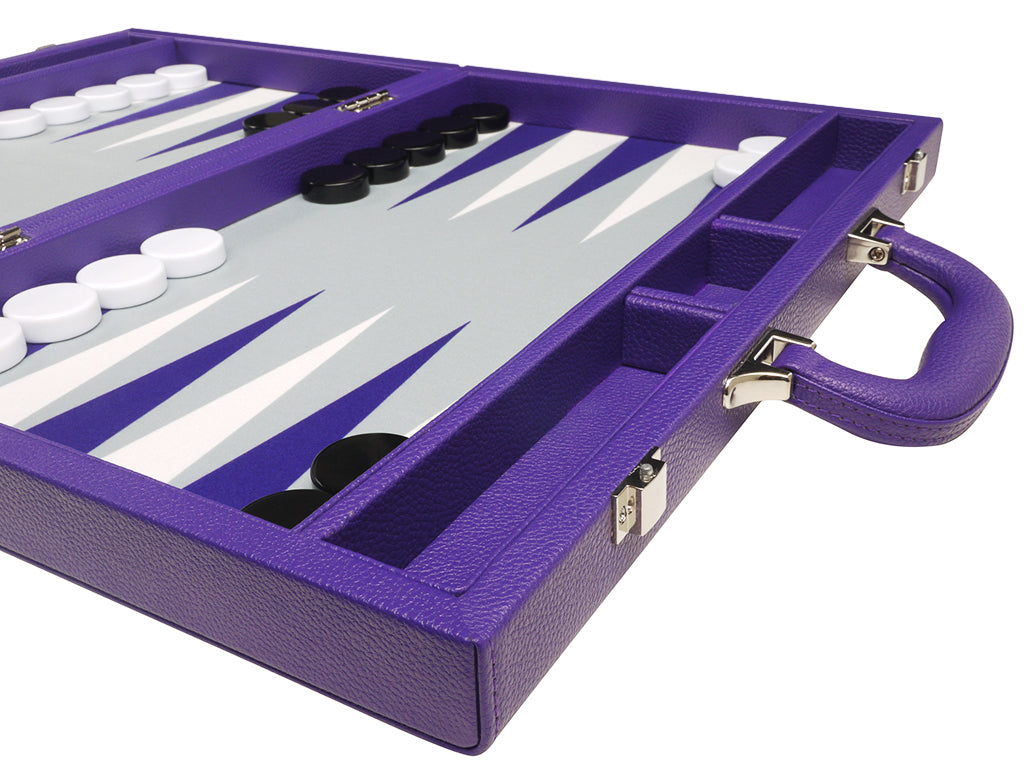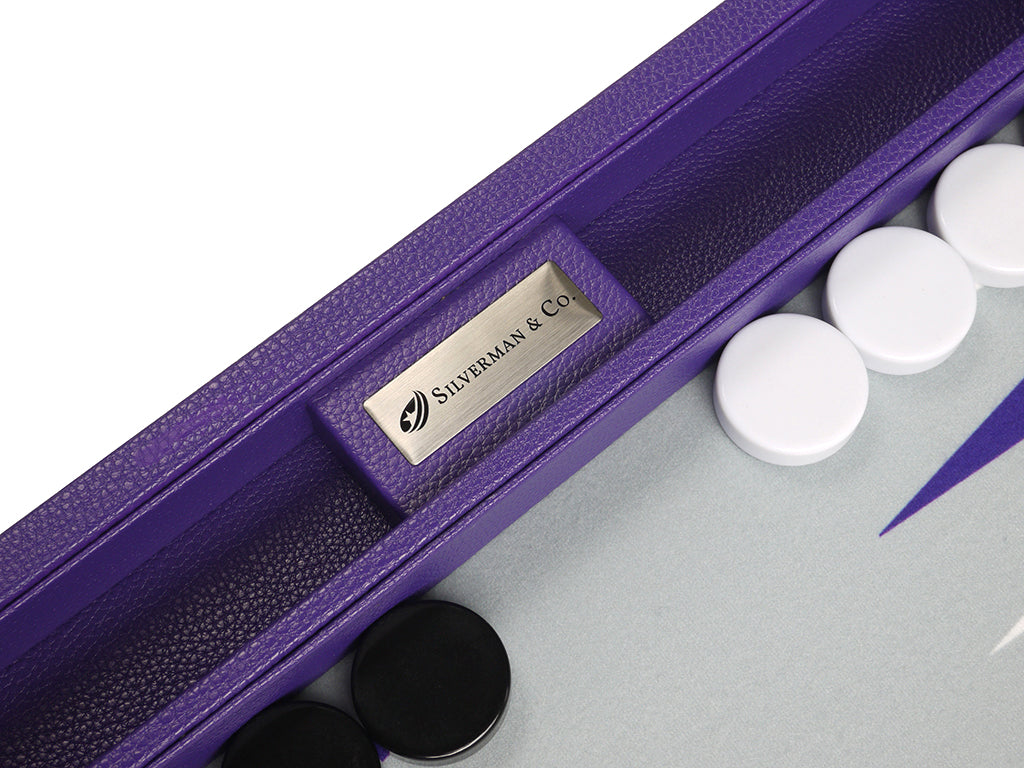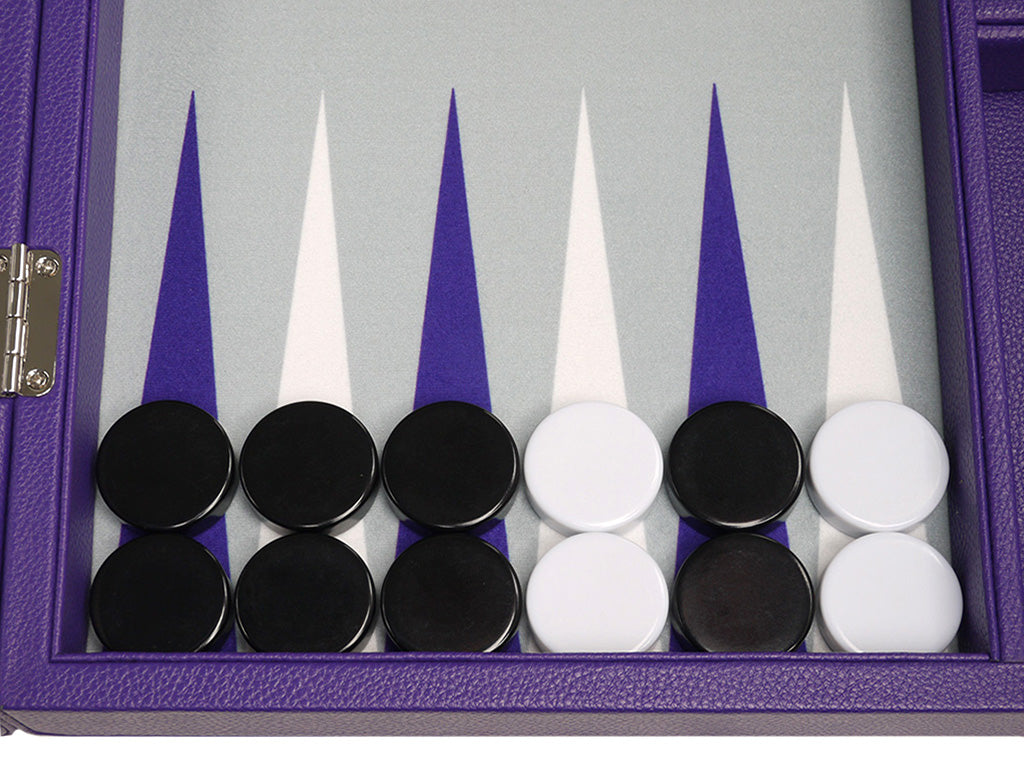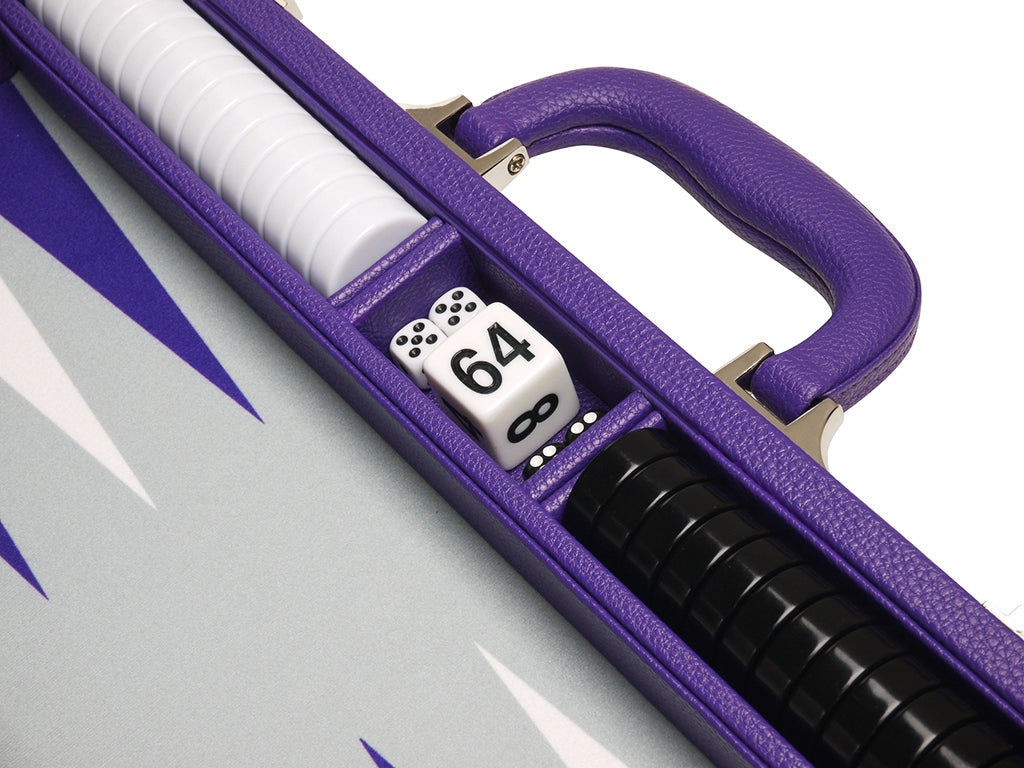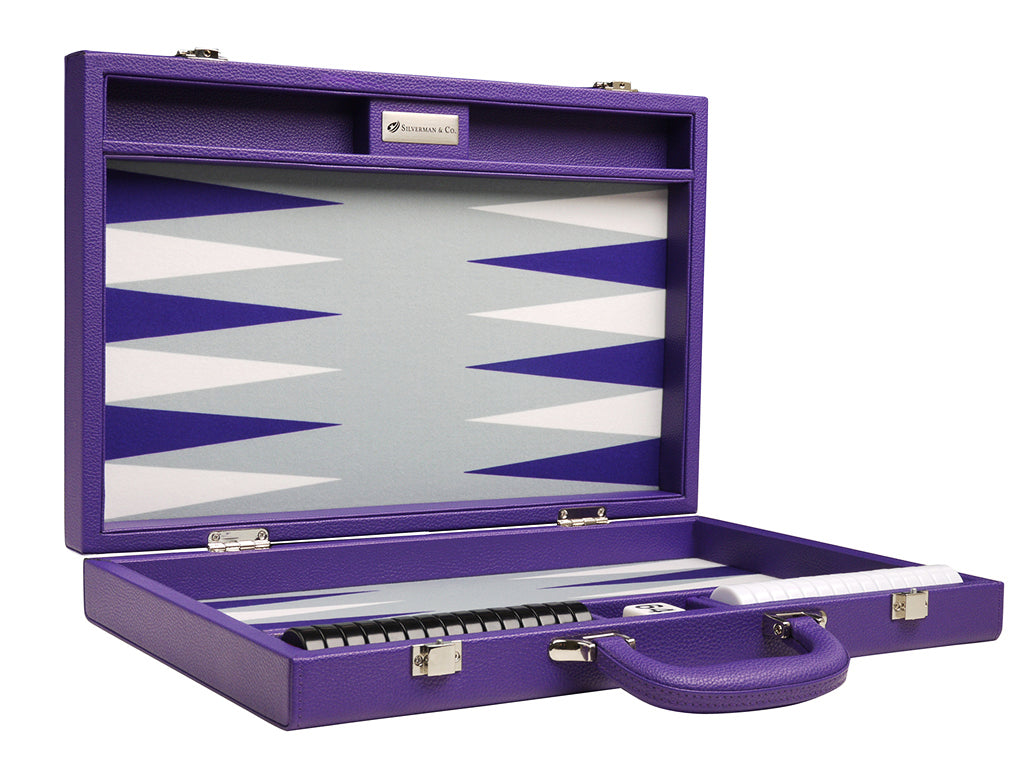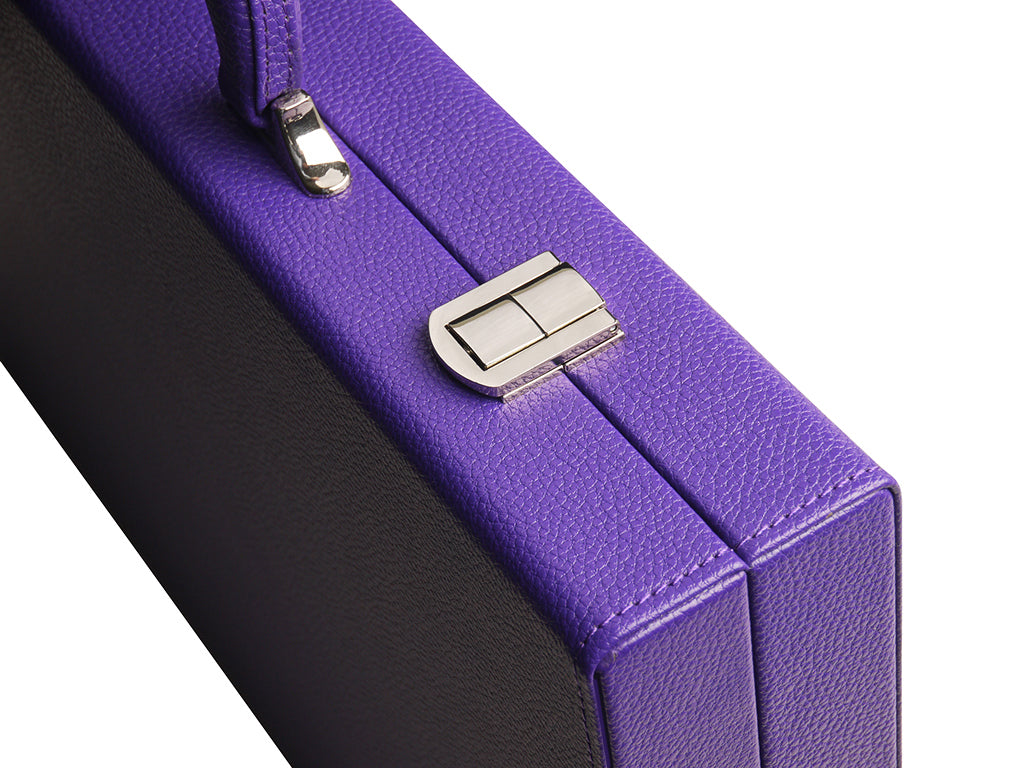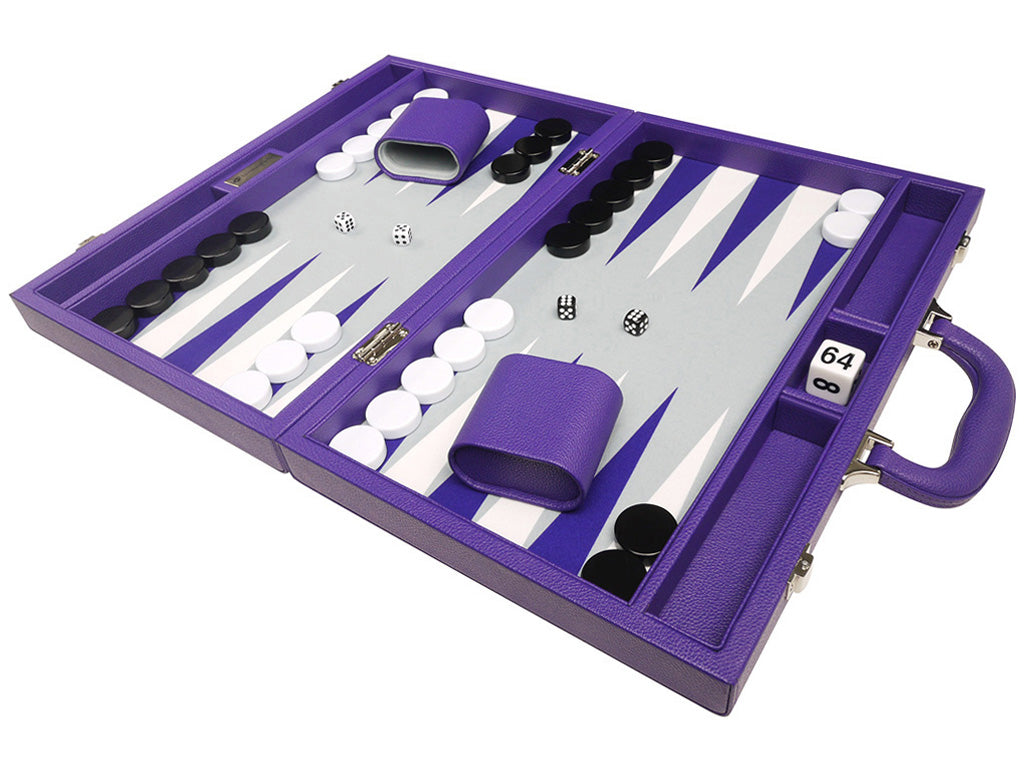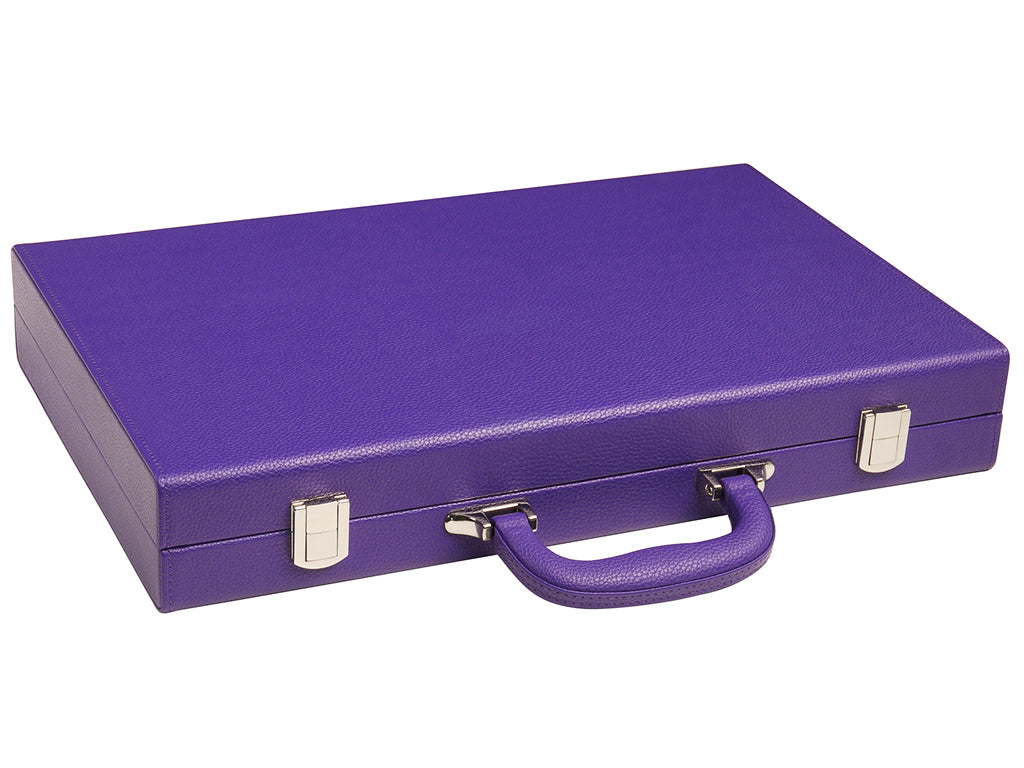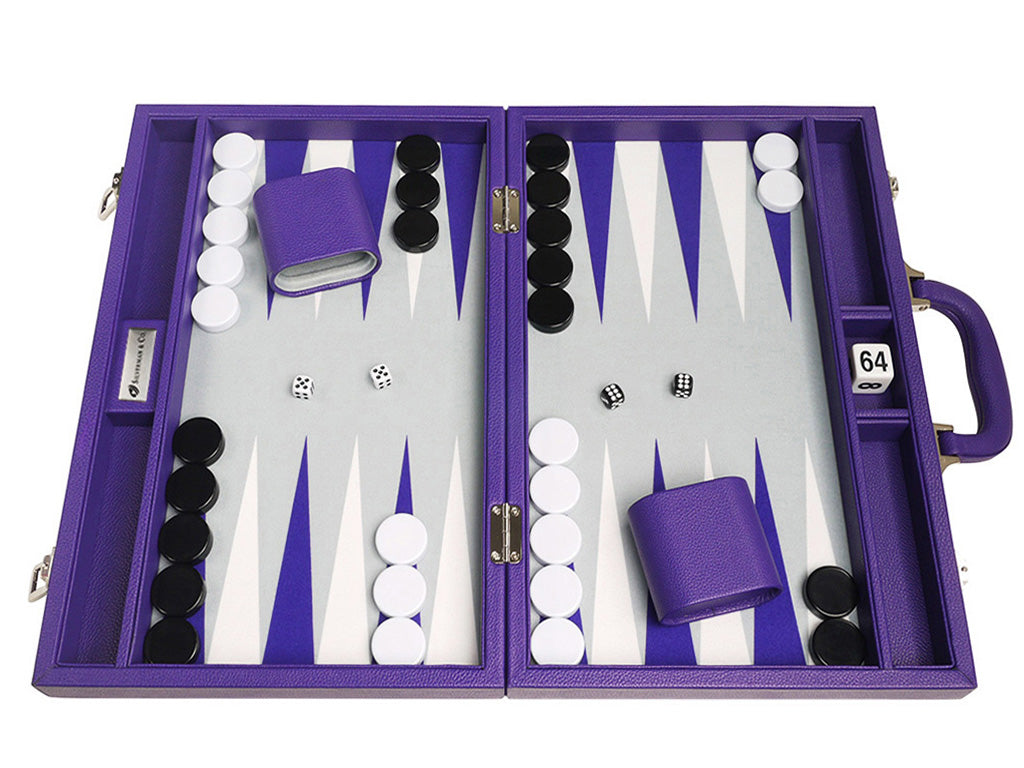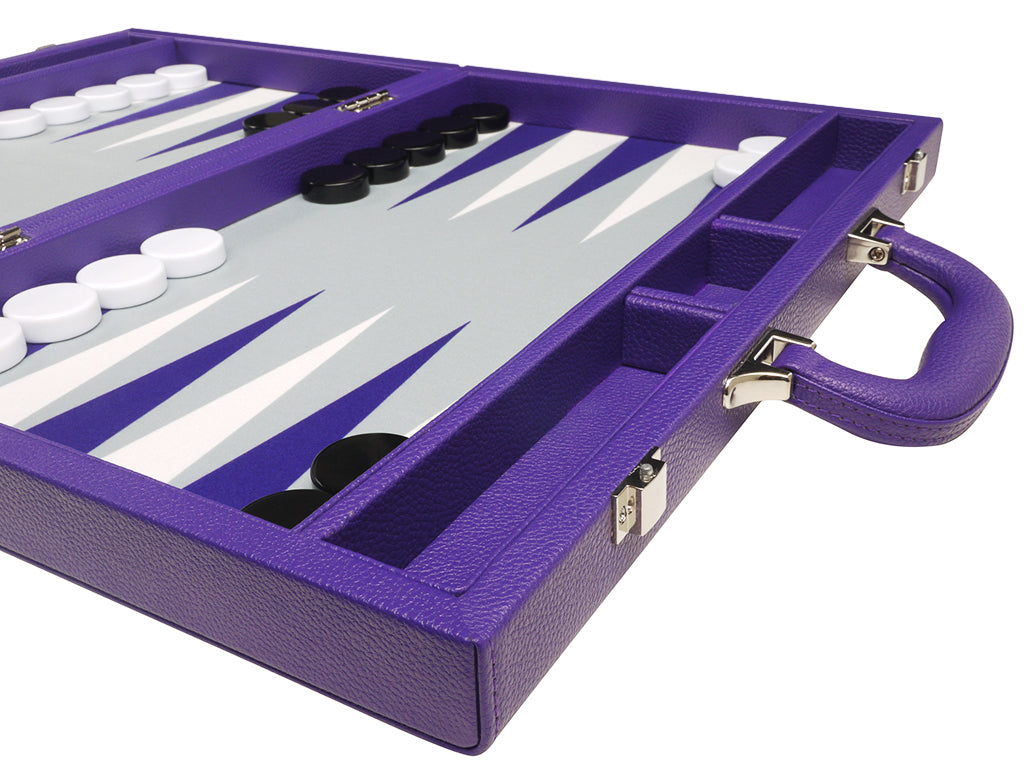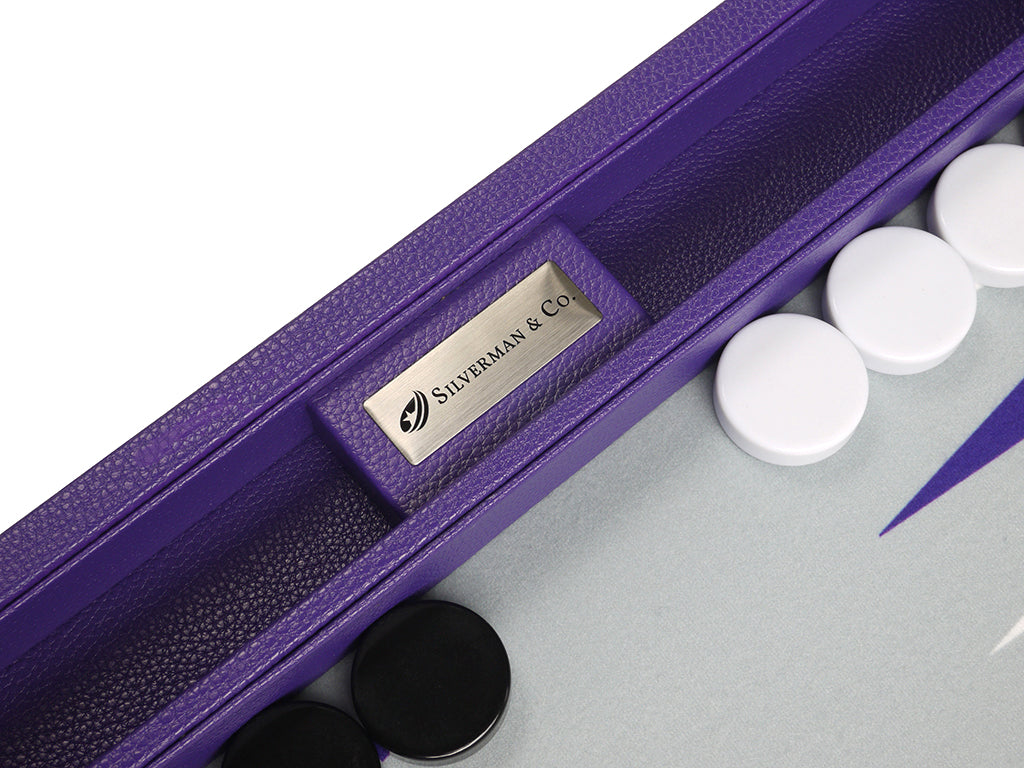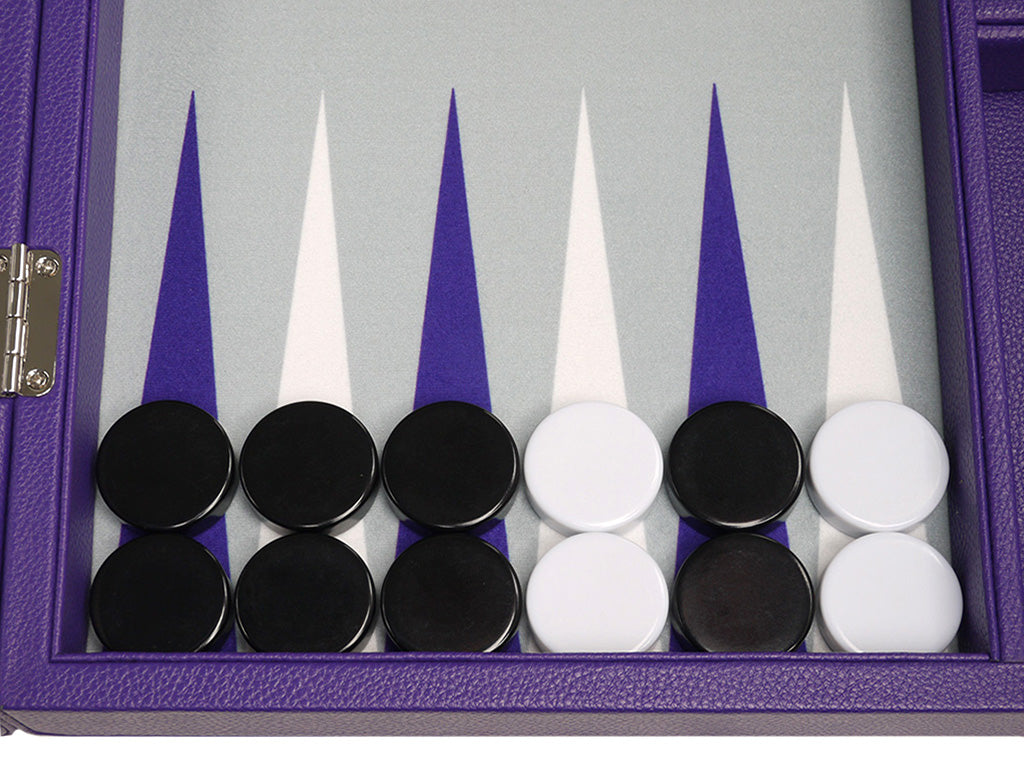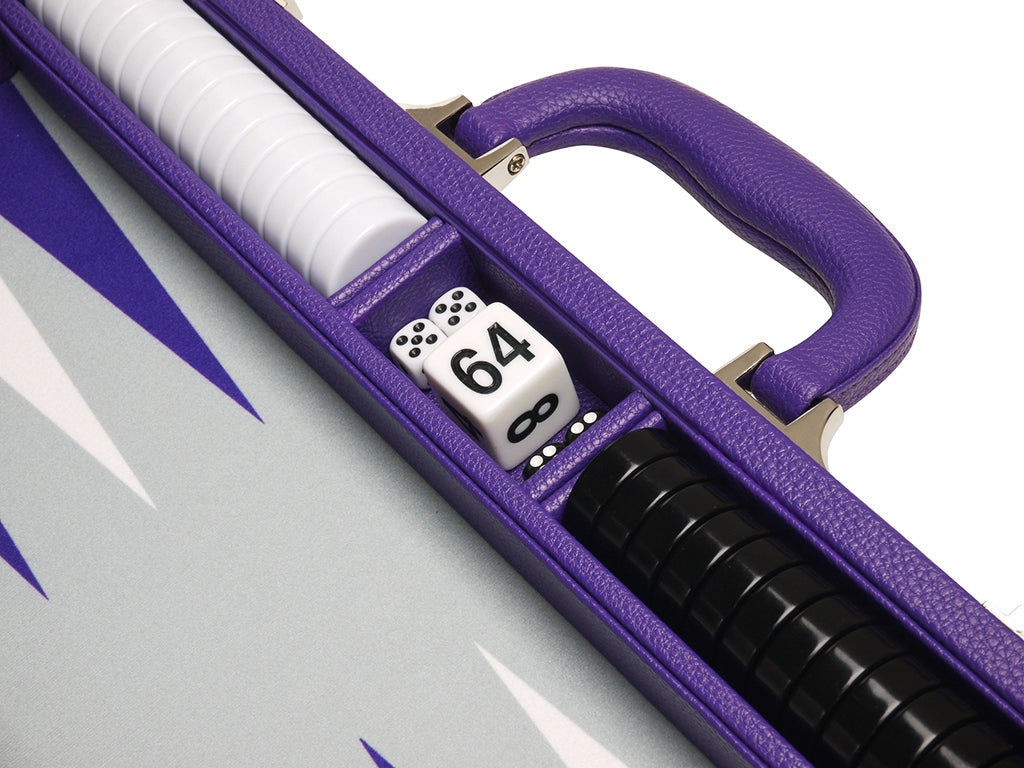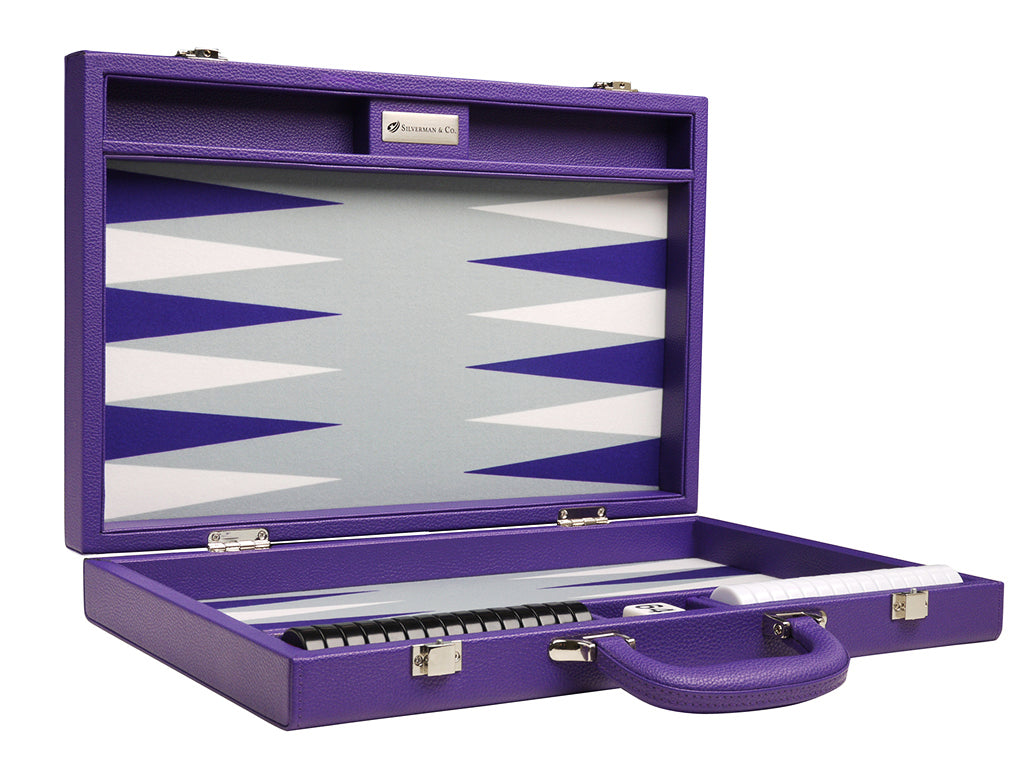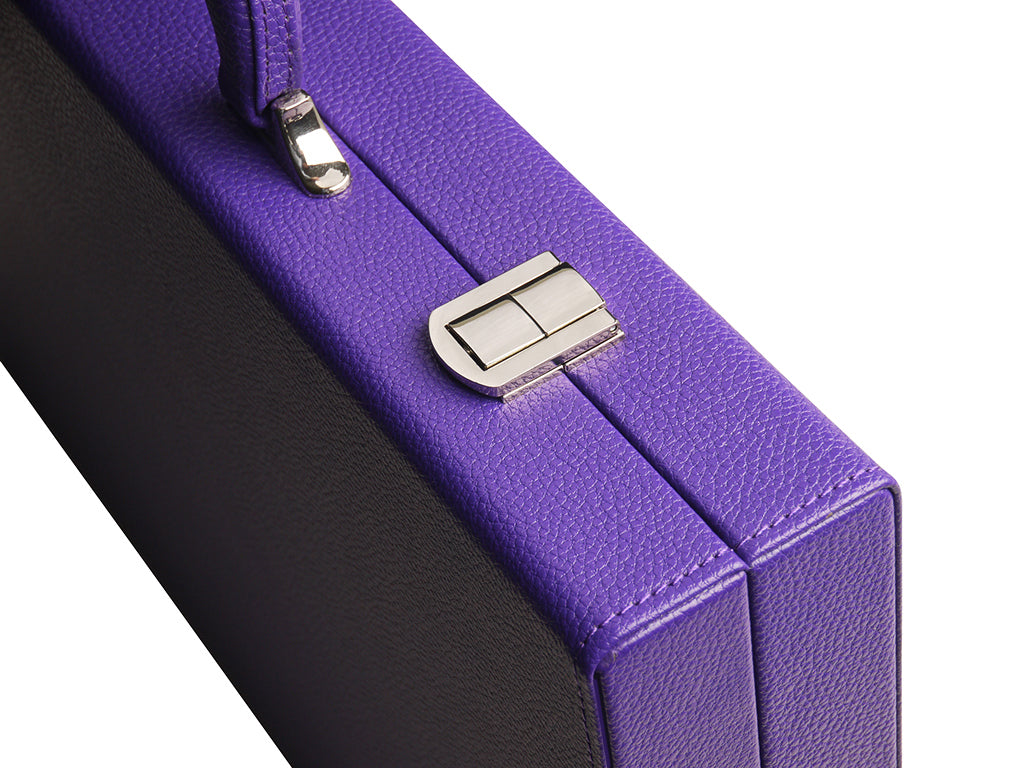 En solde
Ensemble de Backgammon Premium 40 x 53 cm - Violet
Ensemble de Backgammon Premium 40 x 53 cm - Violet
Style élégant, artisanat de qualité, extérieur en similicuir de première qualité, surface de jeu lisse

Mesure 40,5 x 26,75 x 6,25 cm lorsqu'il est fermé

Mesure 40,5 x 53,25 x 3,25 cm quand ouvert

Poignée robuste robuste, loquets solides, cadre solide - Comprend des pièces de jeu de haute qualité
Facile à transporter et à ranger - Idéal pour les voyages, les tournois, les activités en intérieur, en plein air et en famille
Vous aimez les belles choses. Pour vous, la qualité est primordiale. Vous appréciez le travail artisanal, le souci du détail et le design soigné. Cependant, satisfaire vos exigences peut représenter un budget considérable. Plus maintenant ! Nous sommes heureux de vous présenter les splendides plateaux de backgammon premium Silverman & Co. Ces objets d'exception redéfinissent les règles du jeu en termes de qualité à un prix imbattable.
L'extérieur est fabriqué en similicuir haut de gamme et assemblé avec une précision inégalable. La surface de jeu est un feutre rembourré ultra-fin, sur lequel les pions glisseront à merveille. Les pions mesurent 32 mm de diamètre et 10 mm d'épaisseur. De plus, ils tiennent parfaitement sur le plateau de jeu, avec un minimum d'écart lorsqu'ils sont côte à côte.
À la fin de votre partie, vous apprécierez aussi la façon dont les pions se rangent dans les compartiments latéraux, ce qui facilite la fermeture du plateau (fini les pions qui se baladent) et permet de transporter votre jeu en toute sécurité avant la prochaine victoire.
Et ce n'est pas tout ! Vous aimerez également l'ovale ergonomique du gobelet à dés, avec sa doublure en feutre lisse (pour réduire le bruit) et ses rebords professionnels, pour un lancer parfaitement équitable à tous les coups. Chaque jeu est également fourni avec un grand videau de 25 mm et un dé noir et blanc ultra-brillant de 13 mm.
Avant, on ne retrouvait généralement ces caractéristiques que sur les jeux de backgammon les plus onéreux. Mais ça, c'était avant. Les jeux de backgammon premium Silverman & Co. offrent de loin le meilleur rapport qualité-prix du marché. Nous recommandons vivement ces plateaux, disponibles exclusivement chez American-Wholesaler.
About Silverman & Co.

Silverman & Co. Backgammon Sets with Free Shipping
Now available in Europe: Silverman & Co. backgammon sets with free shipping, exclusively through American-Wholesaler. Crafted with meticulous attention to detail and directly sourced from the manufacturer to eliminate additional costs, these sets redefine the elegance of backgammon.
The hallmark of Silverman & Co. is its vibrant color design, creating a distinct and stylish appeal that stands out. Each backgammon set boasts a faux-leather exterior, exuding luxury, and features an ultra-fine padded felt playing surface, offering a smooth and comfortable gameplay experience.
Every set is meticulously designed as a luggage-style case, providing both ease of transportation and storage for accessories when closed, and transforming into a play board when open. The case features a robust, rugged handle, solid silver-colored latches, and a strong frame, ensuring added durability for long-lasting use.
Designed for both functionality and convenience, these backgammon sets come in two sizes, catering to various preferences. The medium 16-inch (40 cm) size is perfect for regular use, while the large 19-inch (48 cm) size is ideal for those seeking a grander board for large-scale games.
Each Silverman & Co. backgammon set is fully equipped, providing everything you need for an exceptional gaming experience. You'll find 2 sets of checkers (15 in each set), 2 sets of dice (4 in total), 2 cups for rolling the dice, and a doubling cube, ensuring that you have all the essentials for exciting matches.
The set includes checkers made from the incredibly durable Uria Stone material, ensuring they won't break or crack during intense gameplay. The size of the checkers corresponds to the board size, with the larger board having larger checkers. For the 16-inch board, the checkers are 32 mm in diameter and 10 mm thick, while the 19-inch board comes with 40 mm diameter and 10 mm thick checkers.
These backgammon sets stand out due to their great quality, affordability, and the extra perk of free shipping, providing a luxurious gaming experience without overspending. Improve your backgammon play with the beautiful Silverman & Co. sets, currently offered at American-Wholesaler.