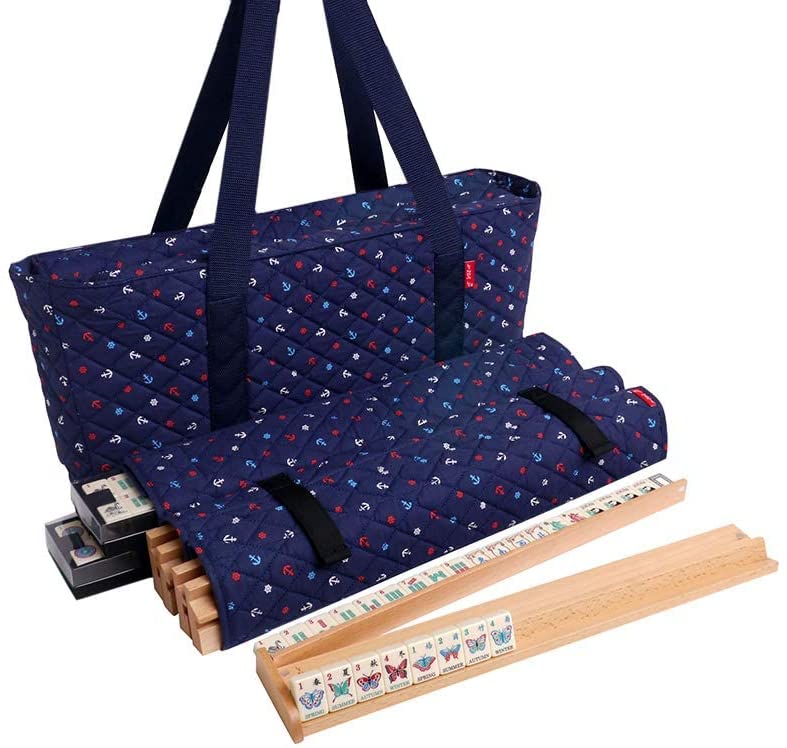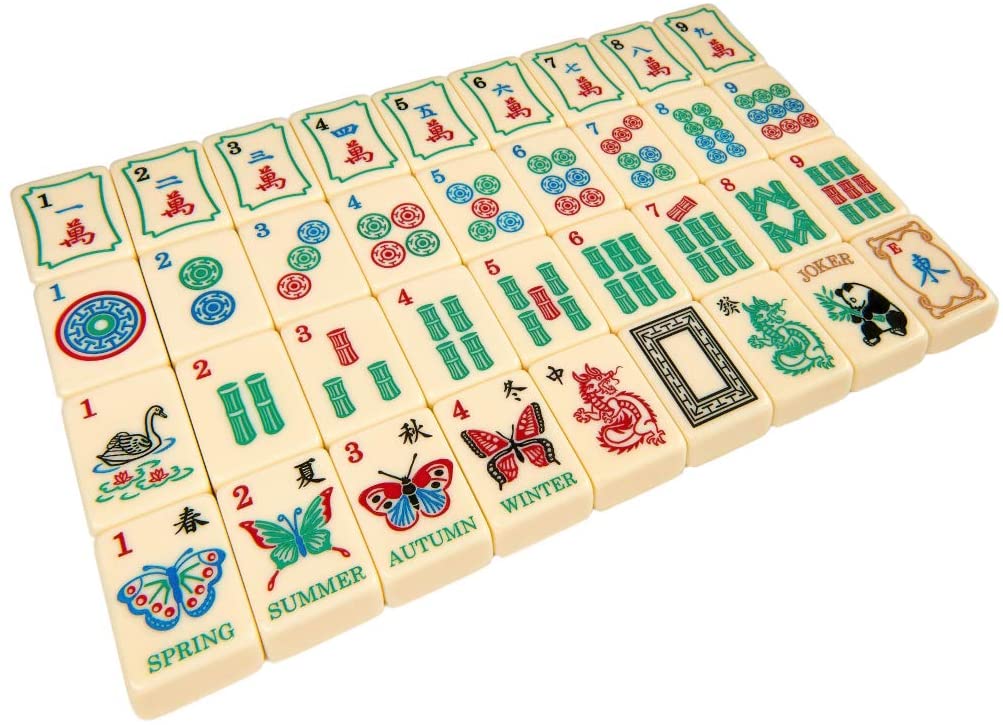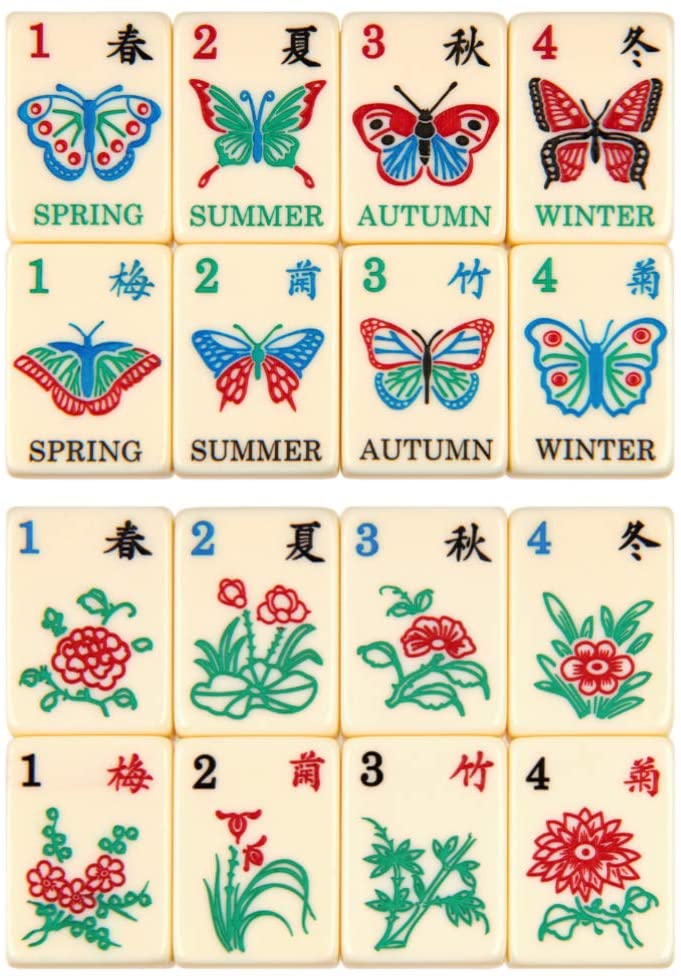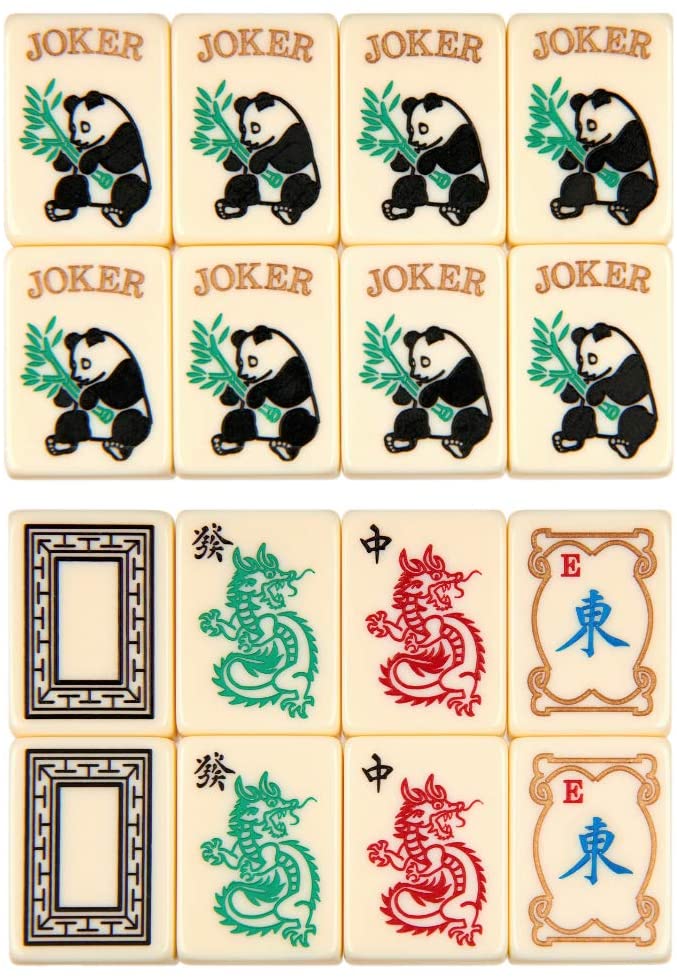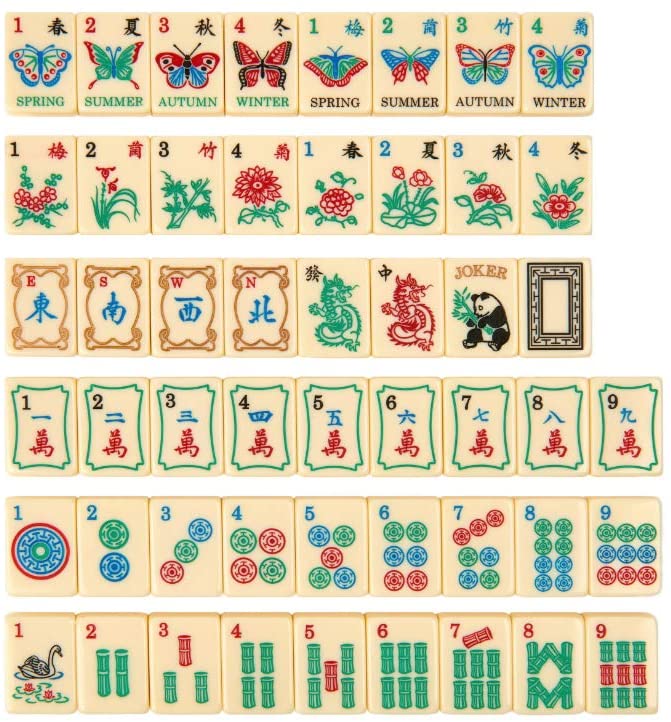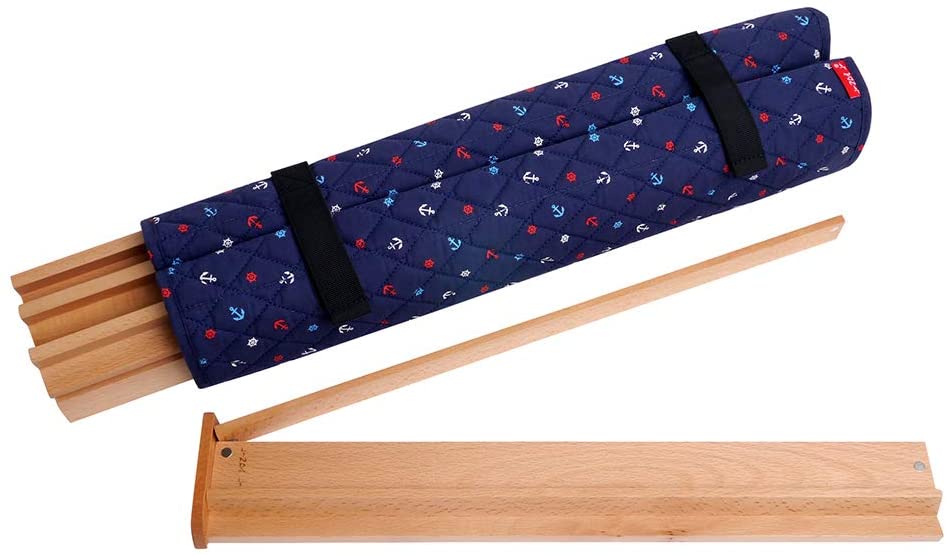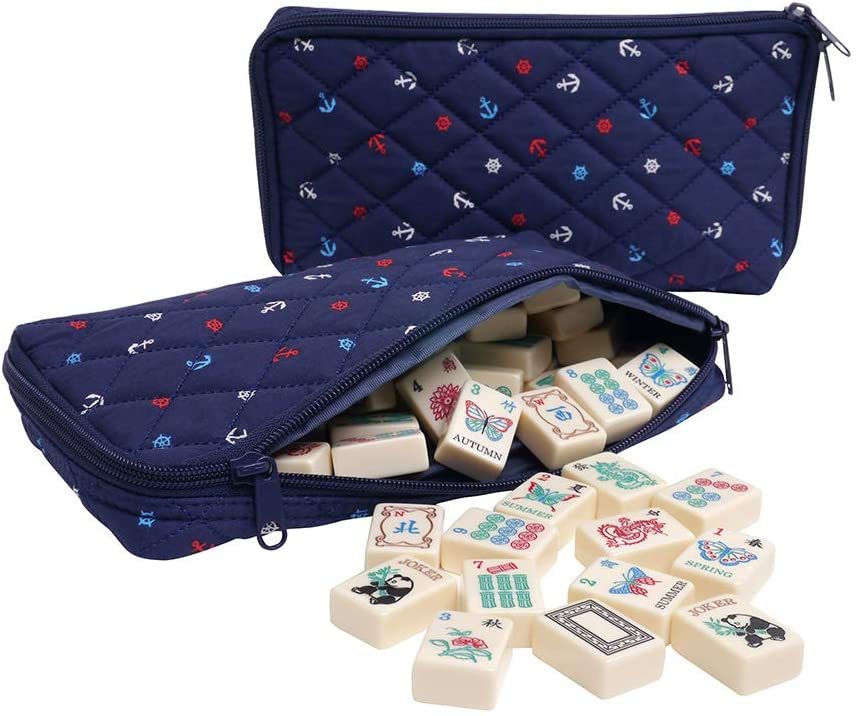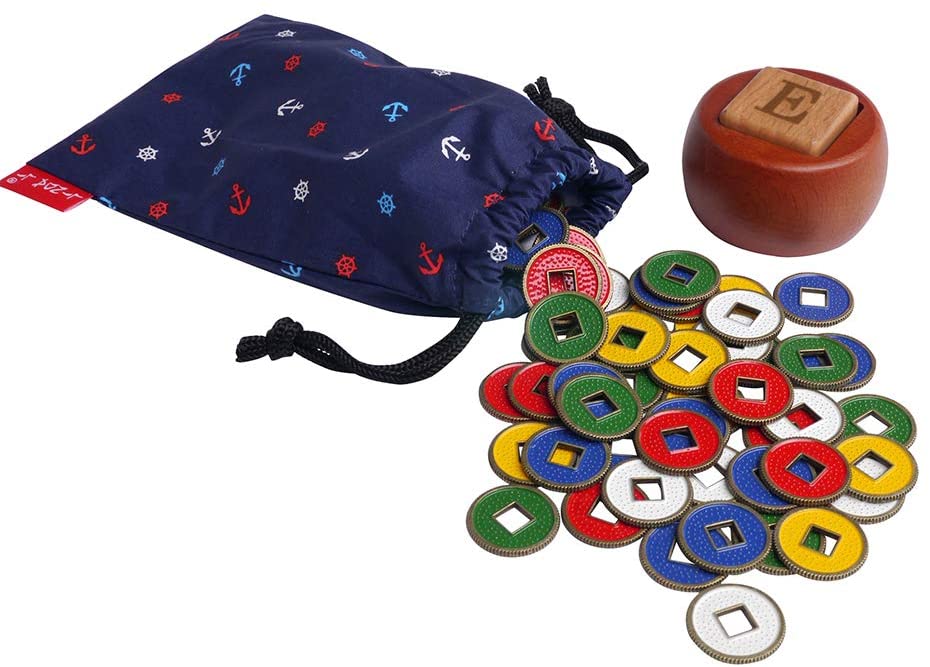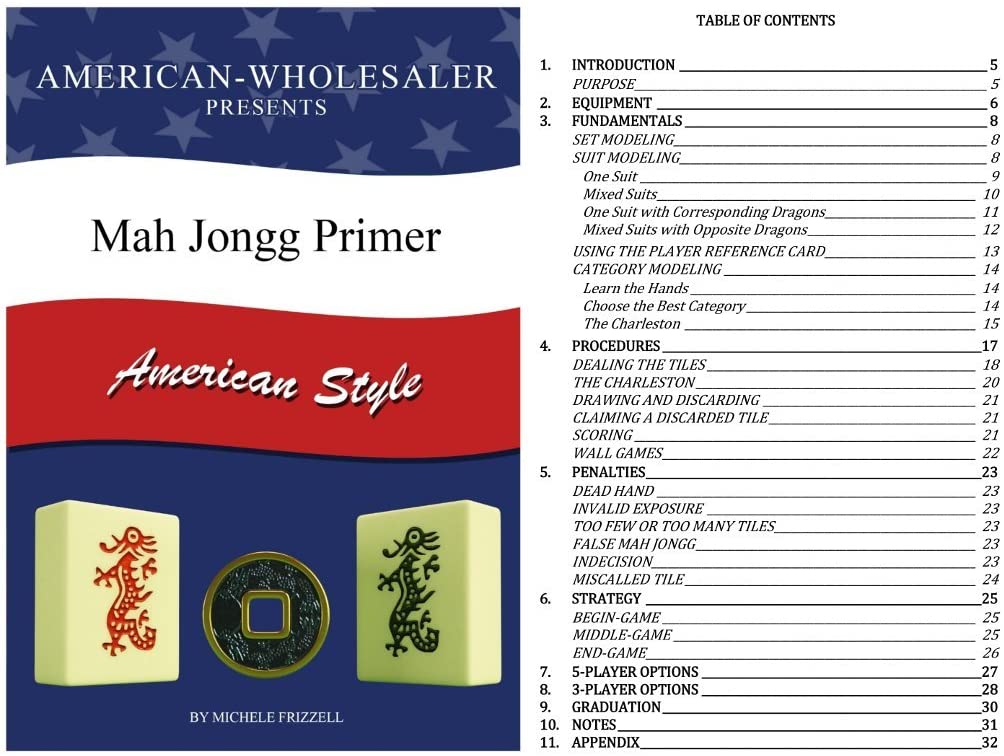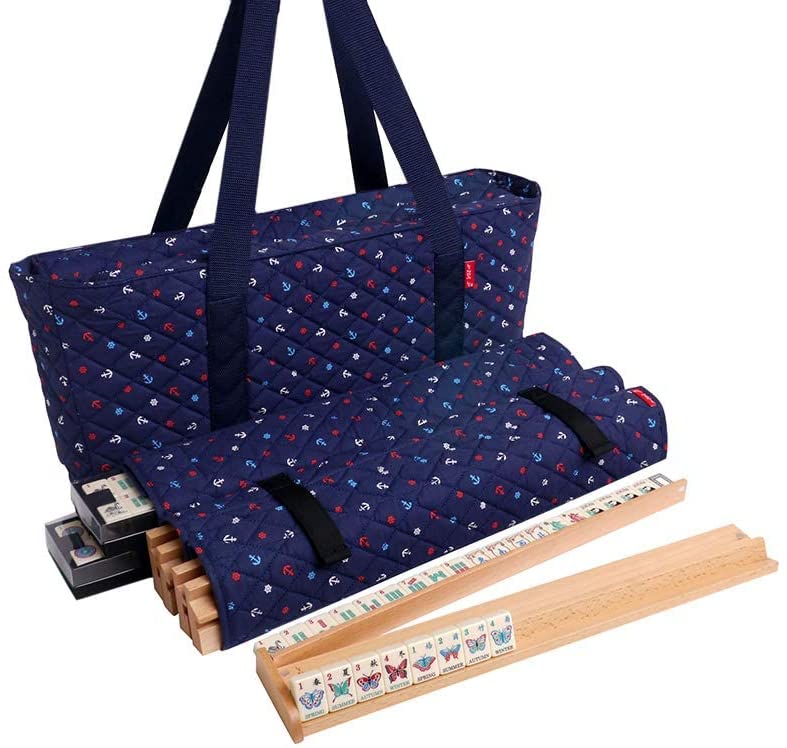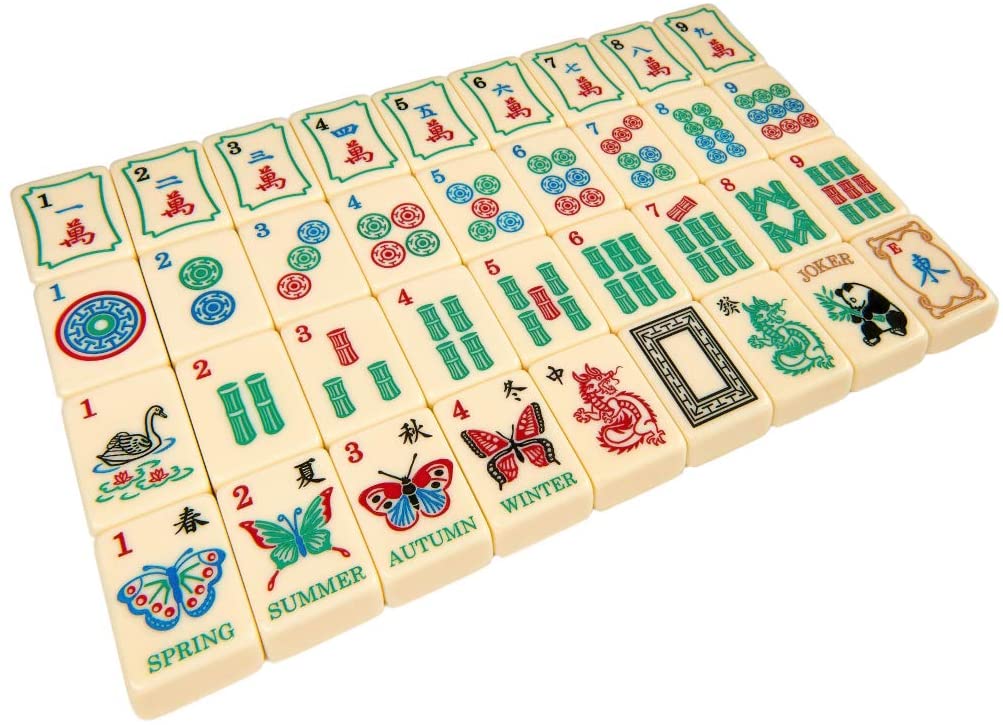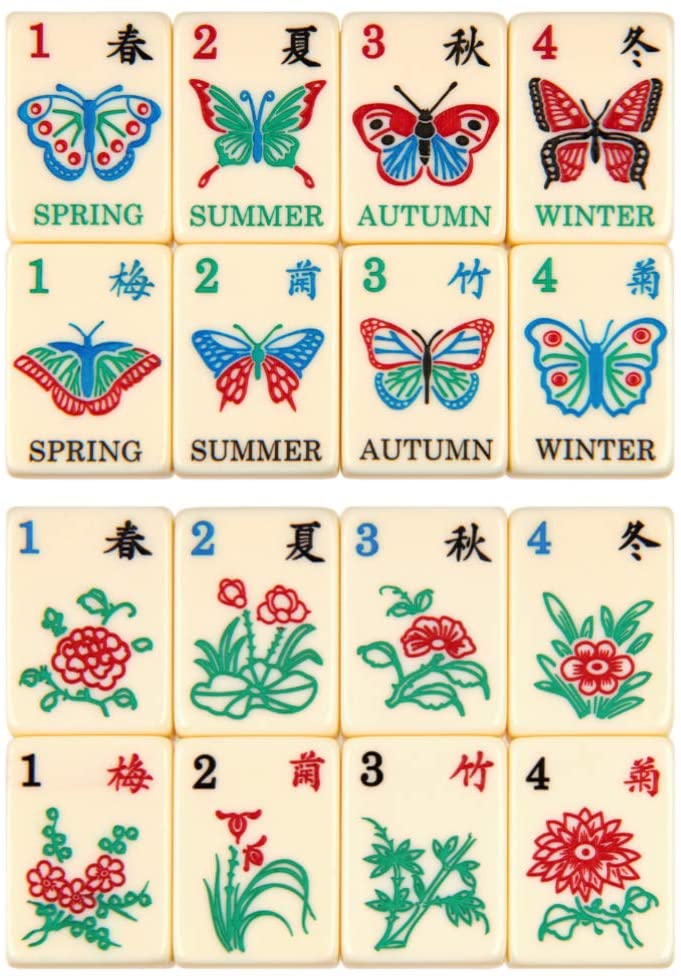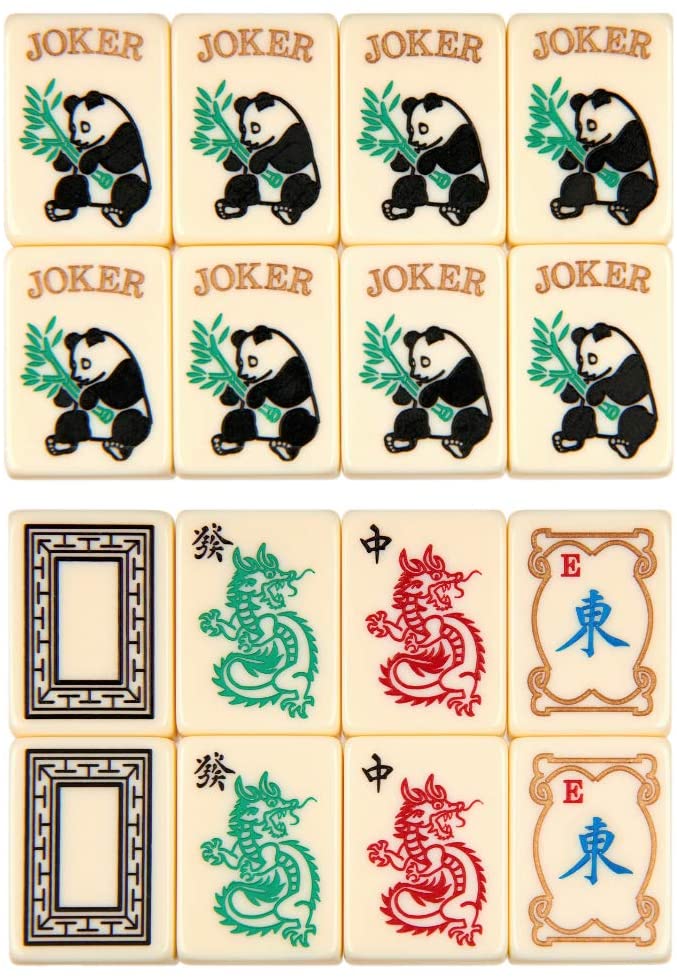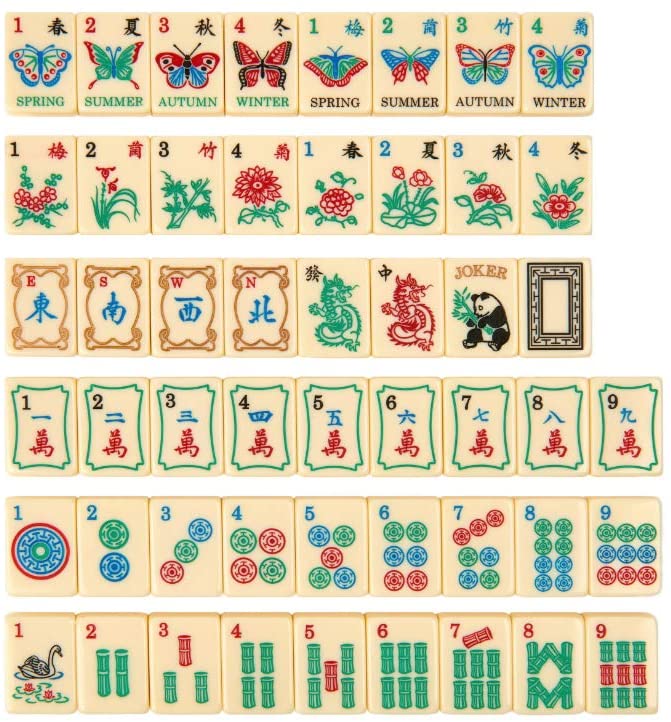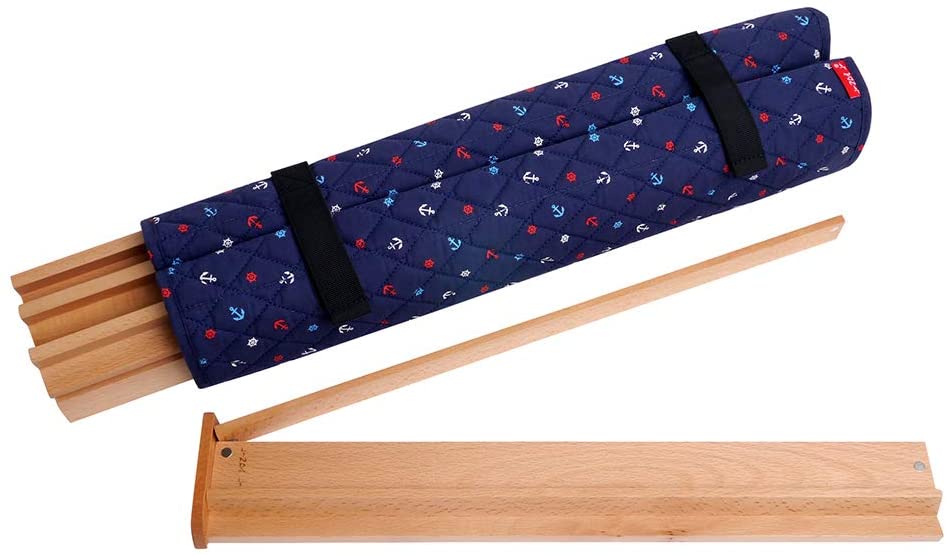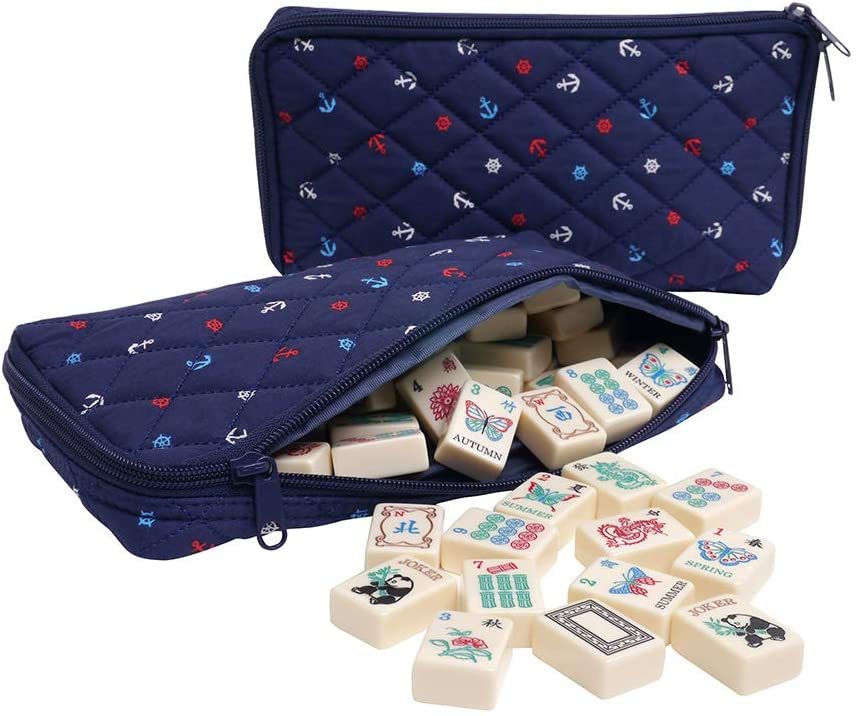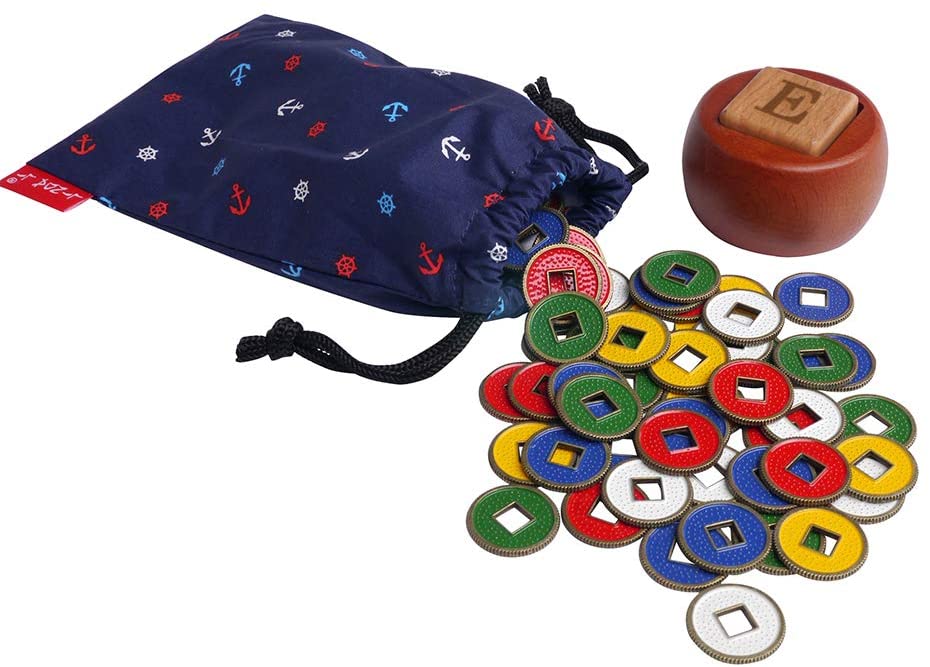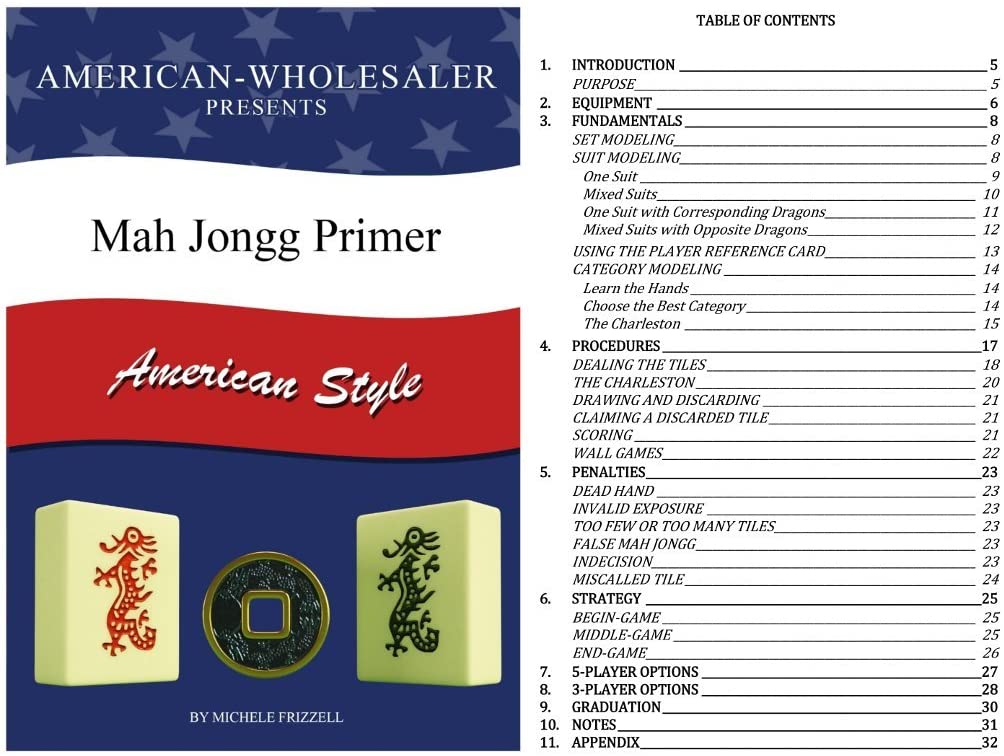 En solde
New! - Linda Li® American Mah Jongg Set – The Artisan Collection: Butterfly Series – in Blue Nautical Soft Bag …
It's a Mah Jongg Revolution! We are thrilled to announce the arrival of one of the most beautiful American Mah Jongg sets ever made, The Artisan Collection: Butterfly Series, by Linda Li®.

Featuring stunning tile designs with a level of precision and artistry never seen before

All tiles are hand painted employing 5 distinct colors (red, green, blue, black, and gold)

You'll marvel at the crisp and clean Dots, the highly detailed life-like Dragons, Bams that look like real bamboo, flowers with details never seen before, but most of all, you'll be transfixed by the incredible Butterflies, each one prettier than the next.

Tiles are larger than standard American tiles, measuring a full 1.25" tall, by 7/8" wide and 1/2" thick..You will also enjoy 4 solid beechwood racks, each with a magnetic matching beechwood pusher providing a touch of sophistication to your set..Place the stylish bag over your shoulder and walk into any Mah Jongg room knowing you're carrying the best Mah Jongg set money can buy. Enjoy!
UPC: 619587127989 AW-NAUTICAL
About Linda Li
Linda Li's American Mahjong: A Touch of Luxury
Discover Linda Li mahjong sets, known for their unique blend of tradition and modern style. Linda Li is celebrated for distinctive and feminine designs in the world of mahjong. If you're in search of high-quality American mahjong sets that not only enhance your gameplay but also match your personal style, you'll find them in the Linda Li collection.
Stylish Mahjong Bags: Linda Li has gained fame for one-of-a-kind mahjong bags, meticulously crafted from premium cotton with quilted designs and a versatile color palette that effortlessly marries fashion and functionality. Designed with meticulous attention to detail, these bags serve as ideal companions for your mahjong adventures. They offer a diverse range of patterns and colors to cater to a wide array of preferences, ensuring there's a style to match everyone's taste.
The lightweight, soft bags come equipped with two sturdy shoulder straps for comfortable carrying, making it easy to transport your mahjong set with ease. Whether you lean towards a classic or modern look, the Linda Li collection has you covered.
Complete Set for Your Enjoyment: Every Linda Li Mahjong Set is thoughtfully curated to provide you with a comprehensive gaming experience. Each set includes 166 tiles, racks, pusher arms, chips, dice, a bettor, and a rule book. With all the essentials at your fingertips, you can fully immerse yourself in the captivating world of mahjong.
Best-Selling Blue Paisley Mahjong Set: A standout in the Linda Li collection is the Blue Paisley Mahjong Set, which earned its place as one of the best-selling mahjong sets of 2022. This set is lauded for its stylish quilted design and high-quality components. It arrives packaged in a soft-sided carrying case adorned with a luxurious blue paisley print. The inclusion of a two-way zipper and convenient shoulder straps ensures effortless transportation.
Artisan Collection: For those seeking a touch of luxury in their mahjong sets, Linda Li presents the Artisan Collection. These sets feature enhanced-size tiles meticulously laser-cut with intricate designs, including the captivating butterfly four seasons motif. Each tile is a masterpiece in itself, adding an extra layer of sophistication to your mahjong gatherings.
In summary, Linda Li Mahjong Sets offer a blend of tradition and modern elegance. Known for their quality and style, they are the choice of discerning mahjong enthusiasts. Elevate your gaming experience and add sophistication to your gatherings with Linda Li Mahjong Sets.