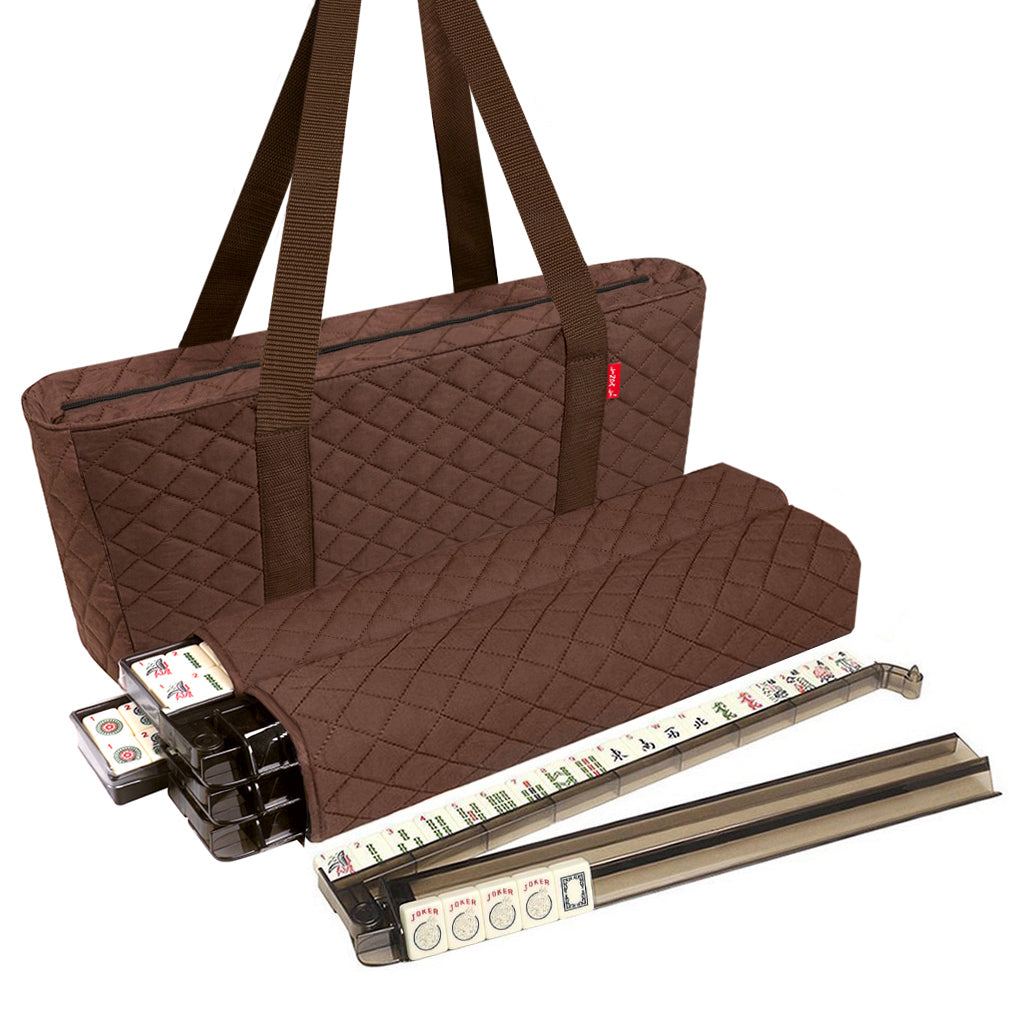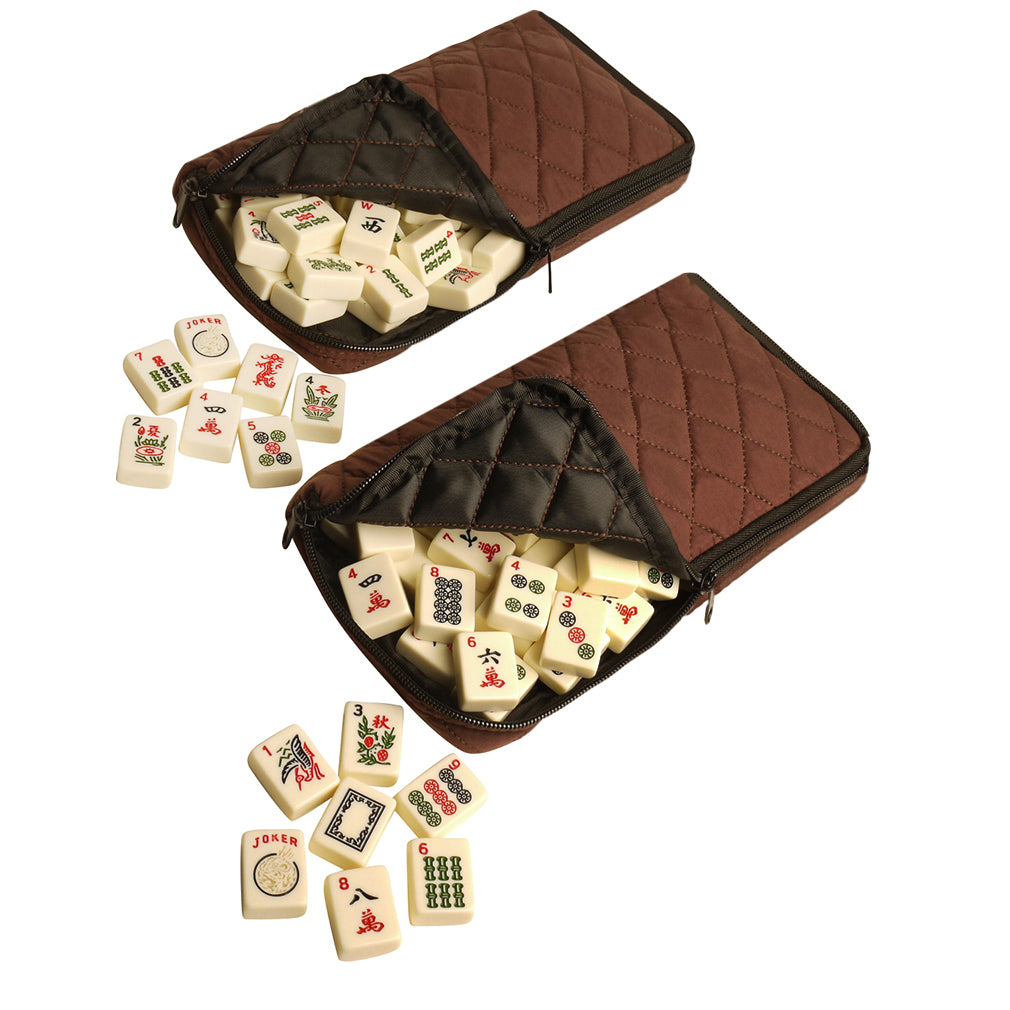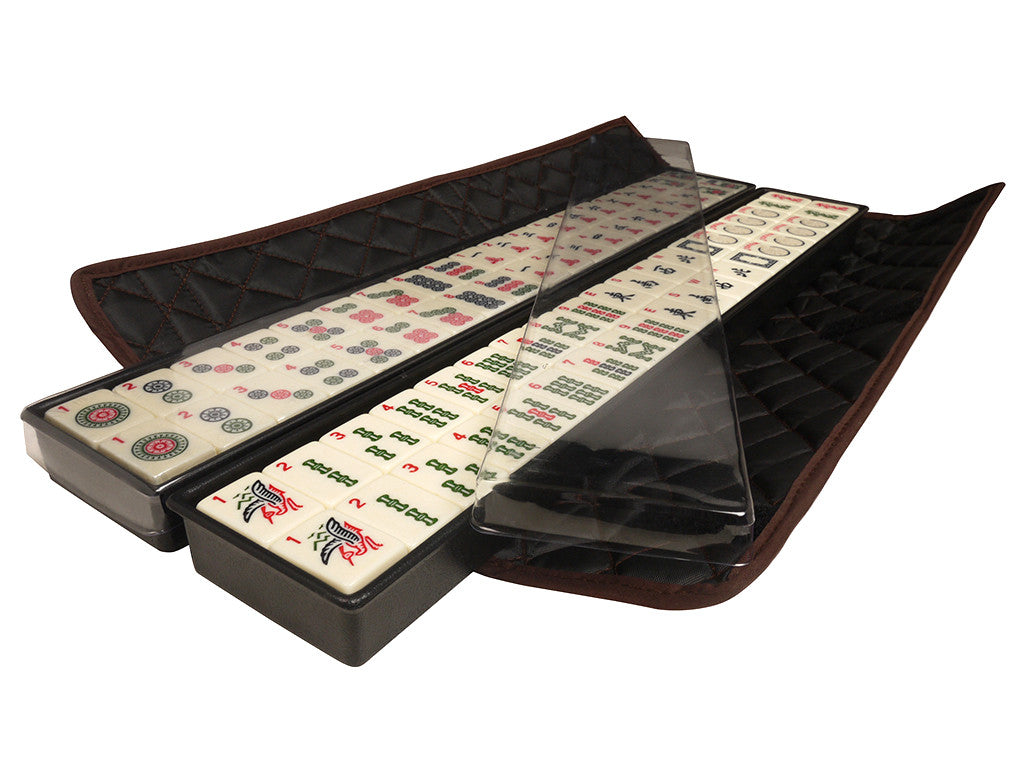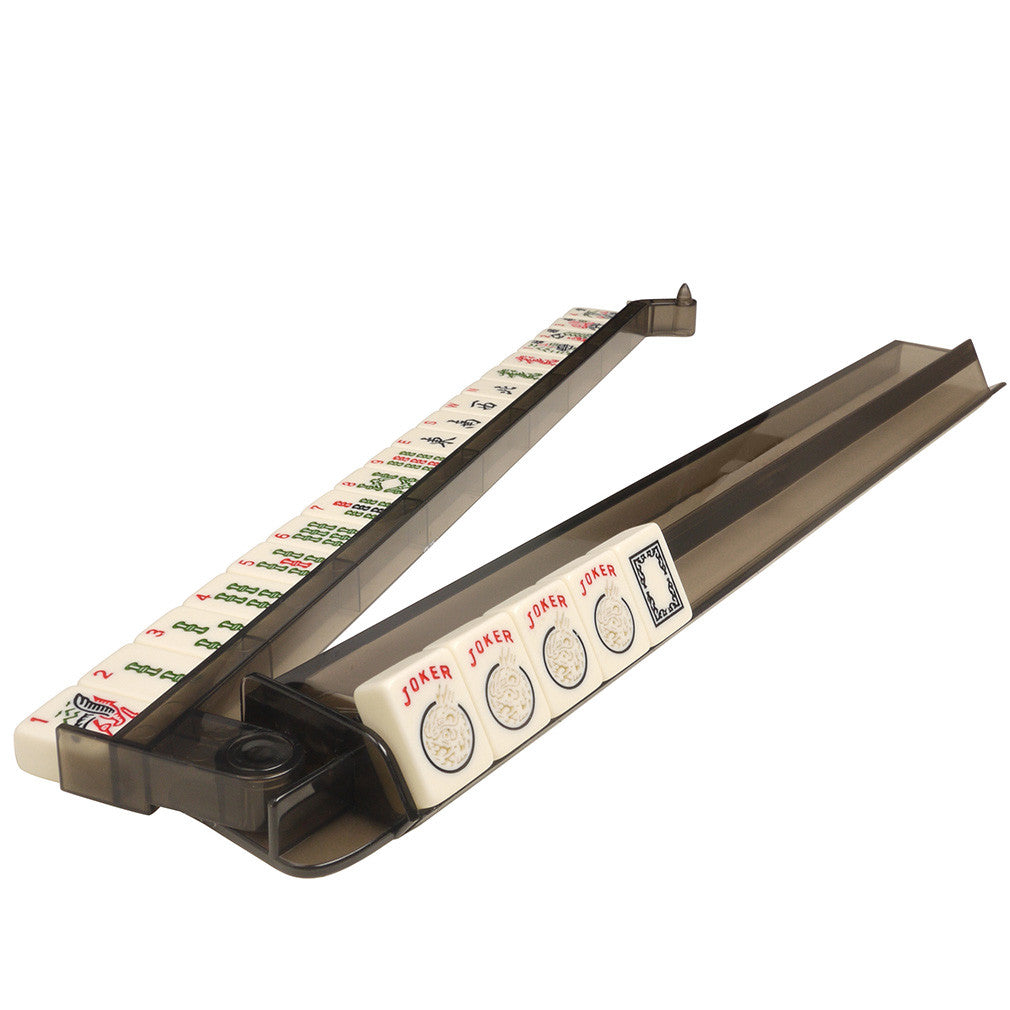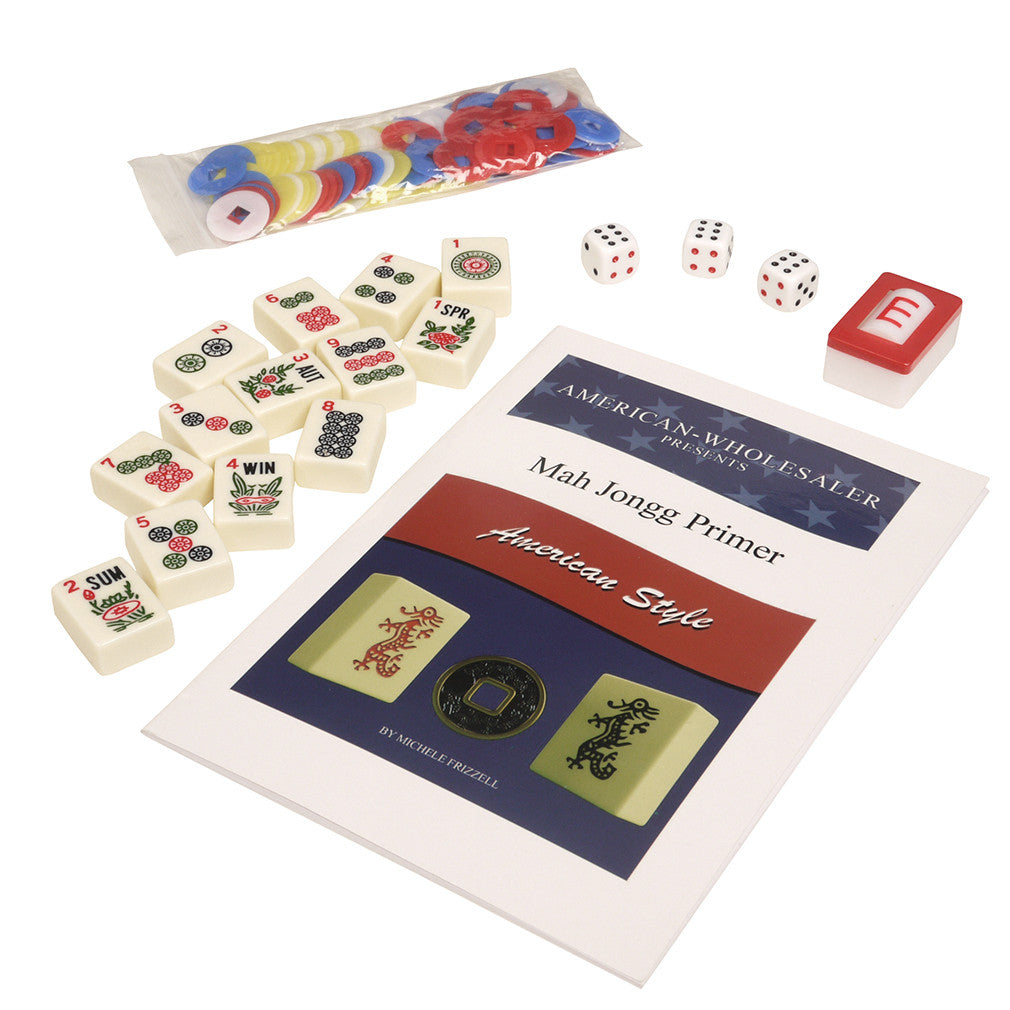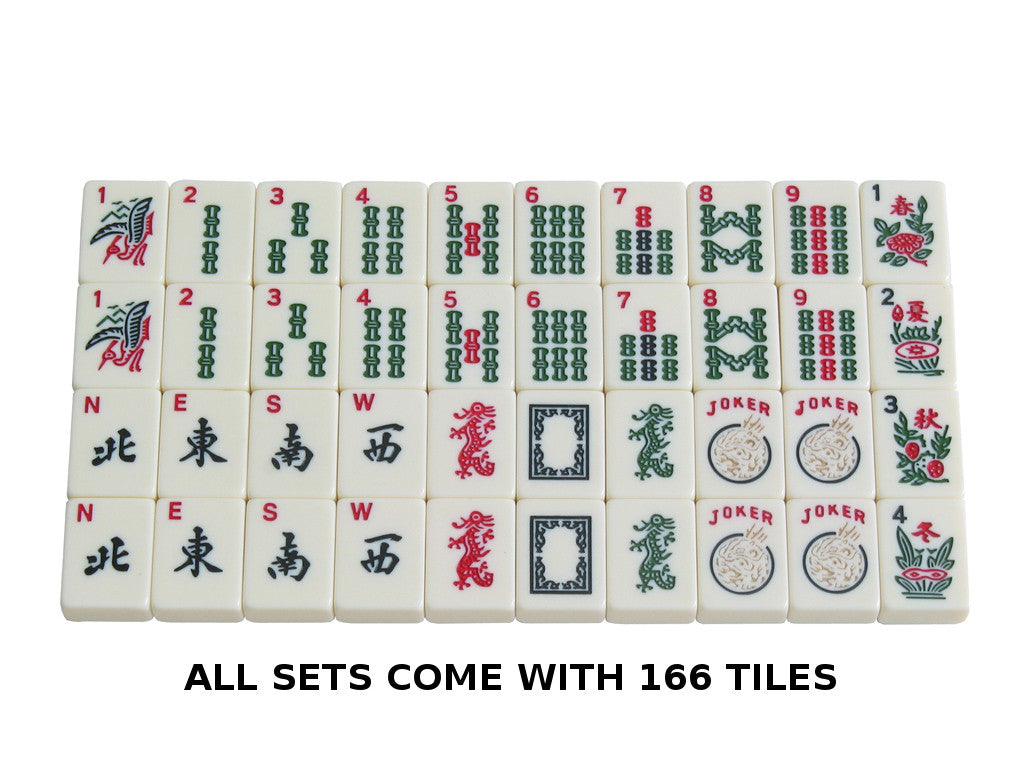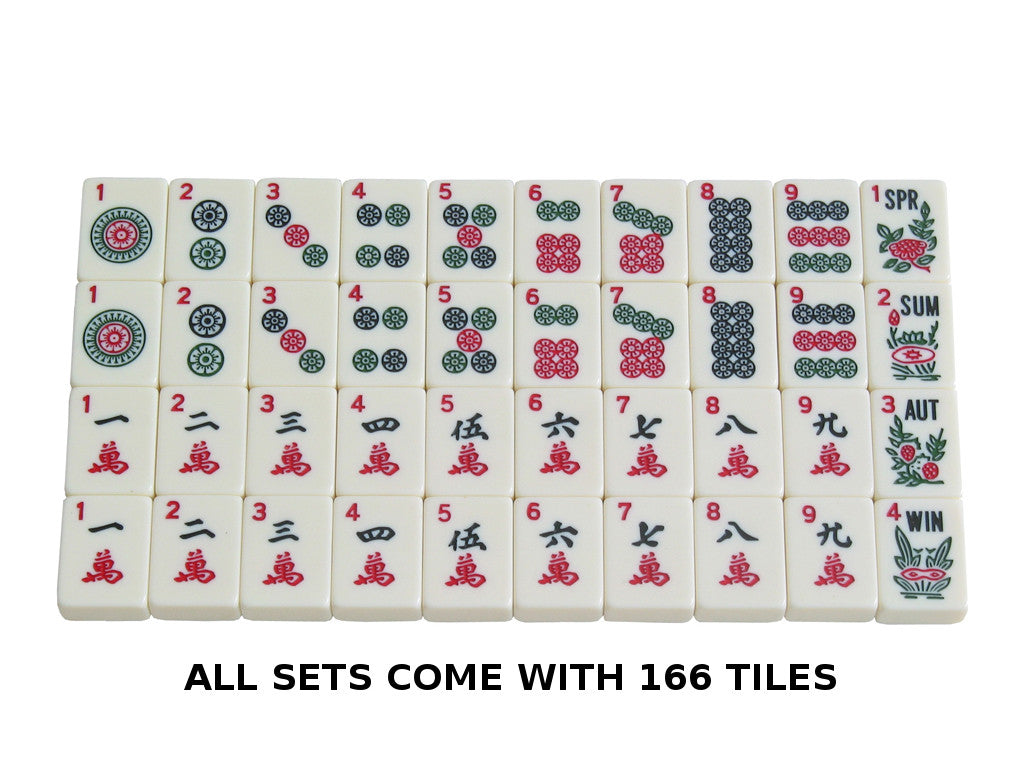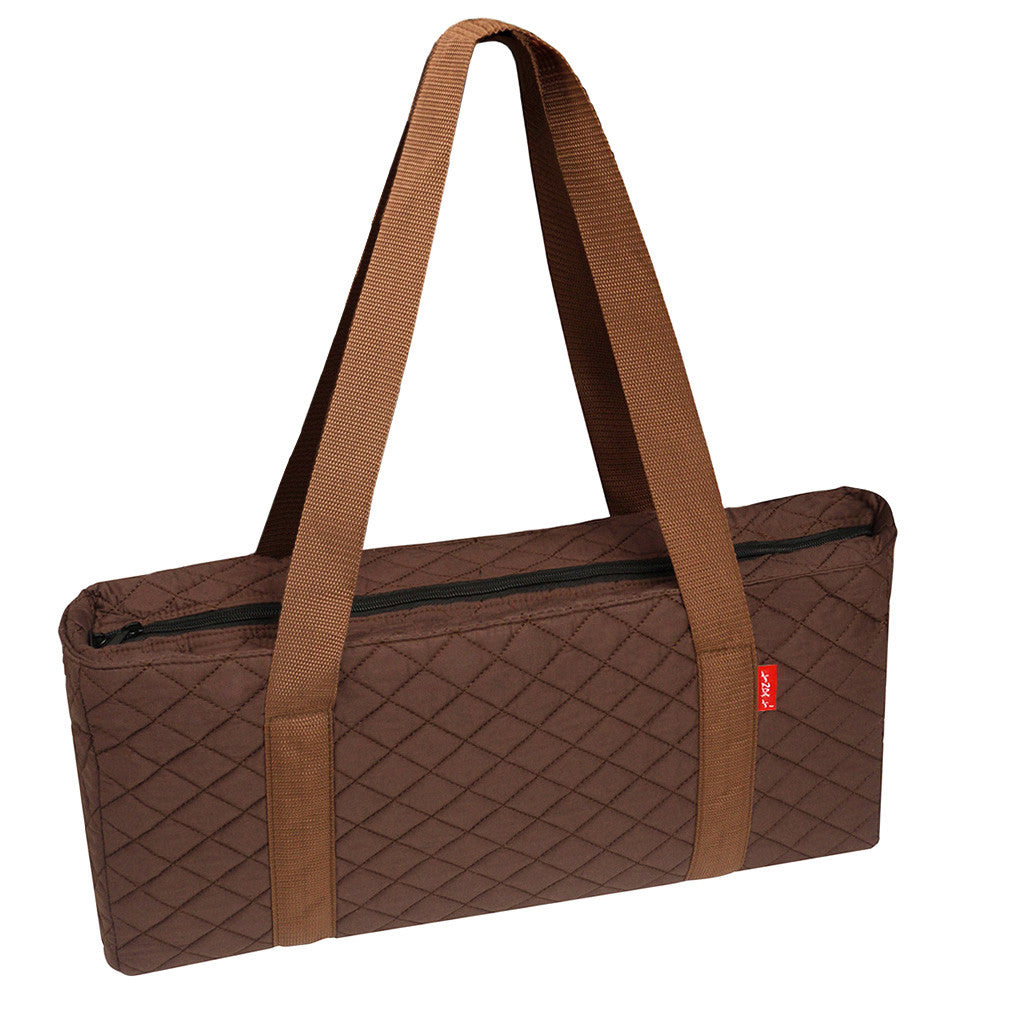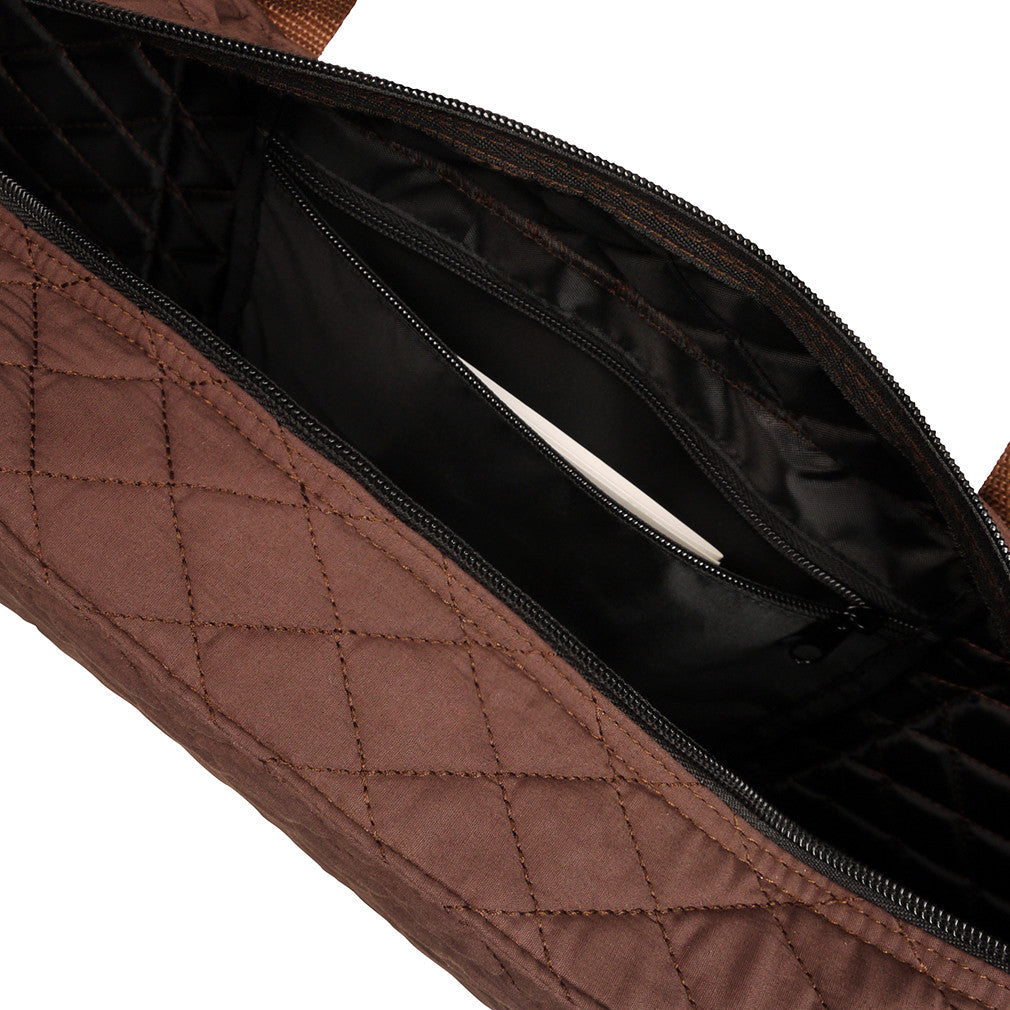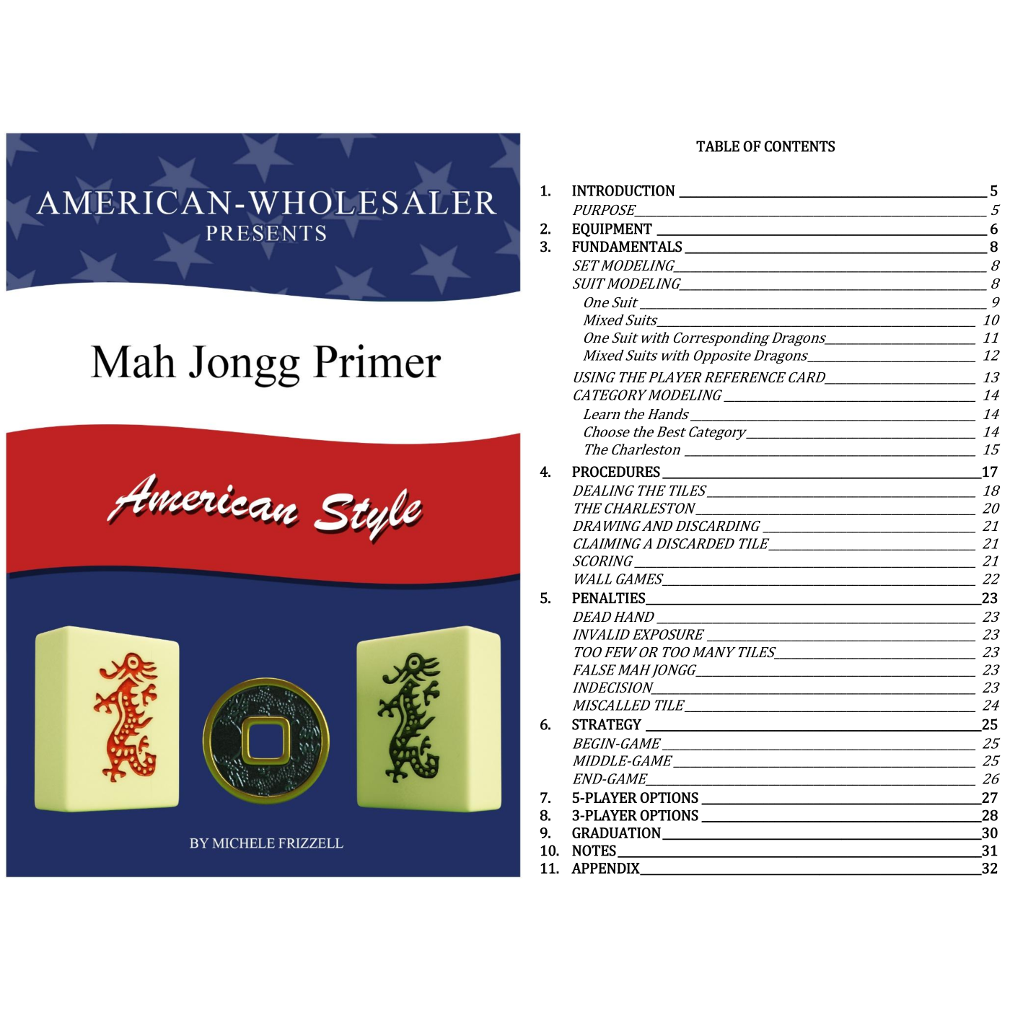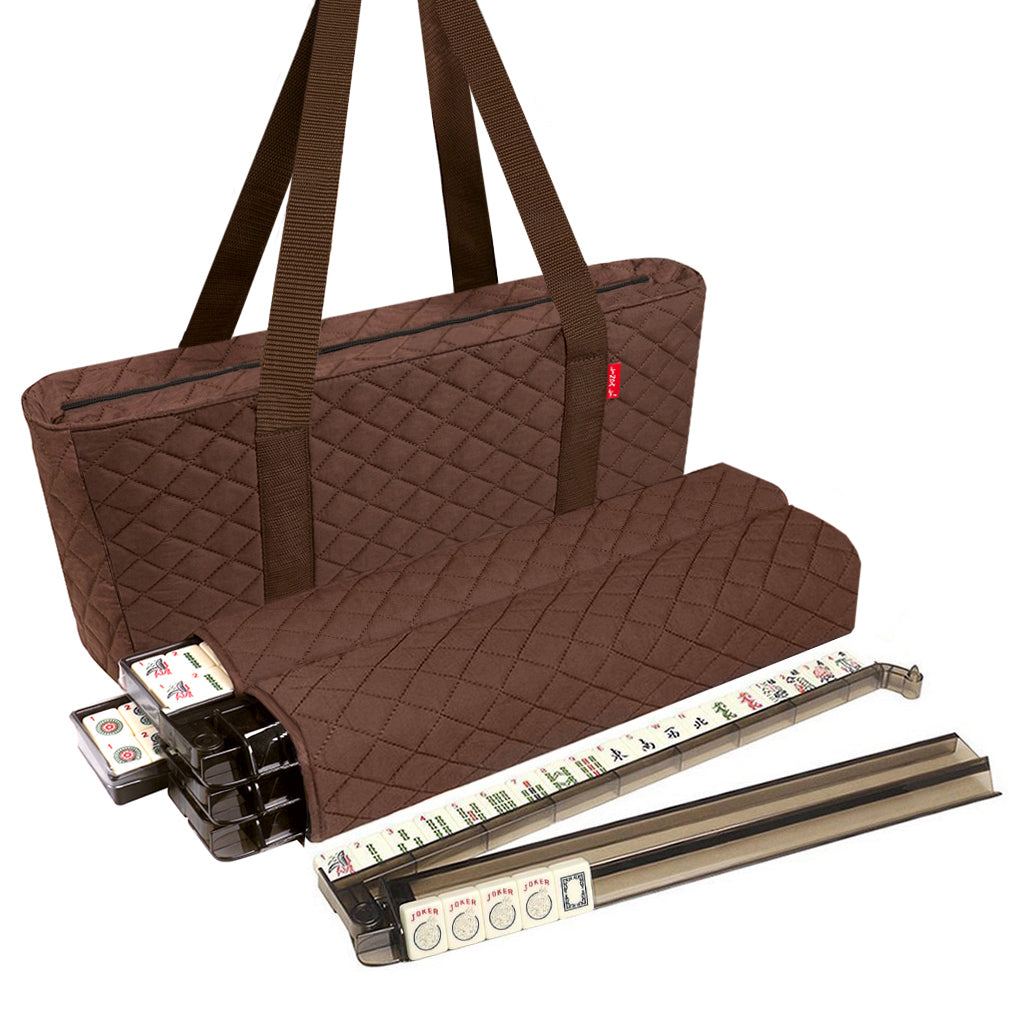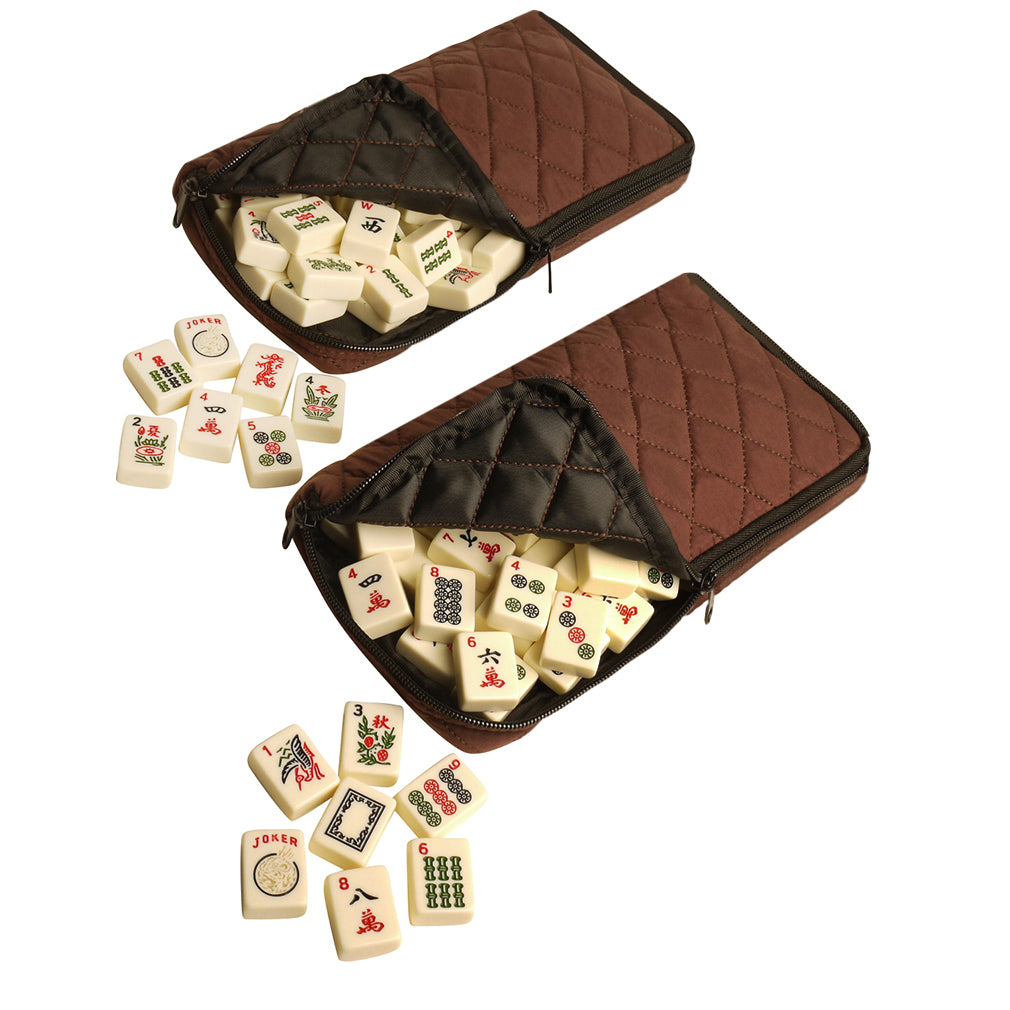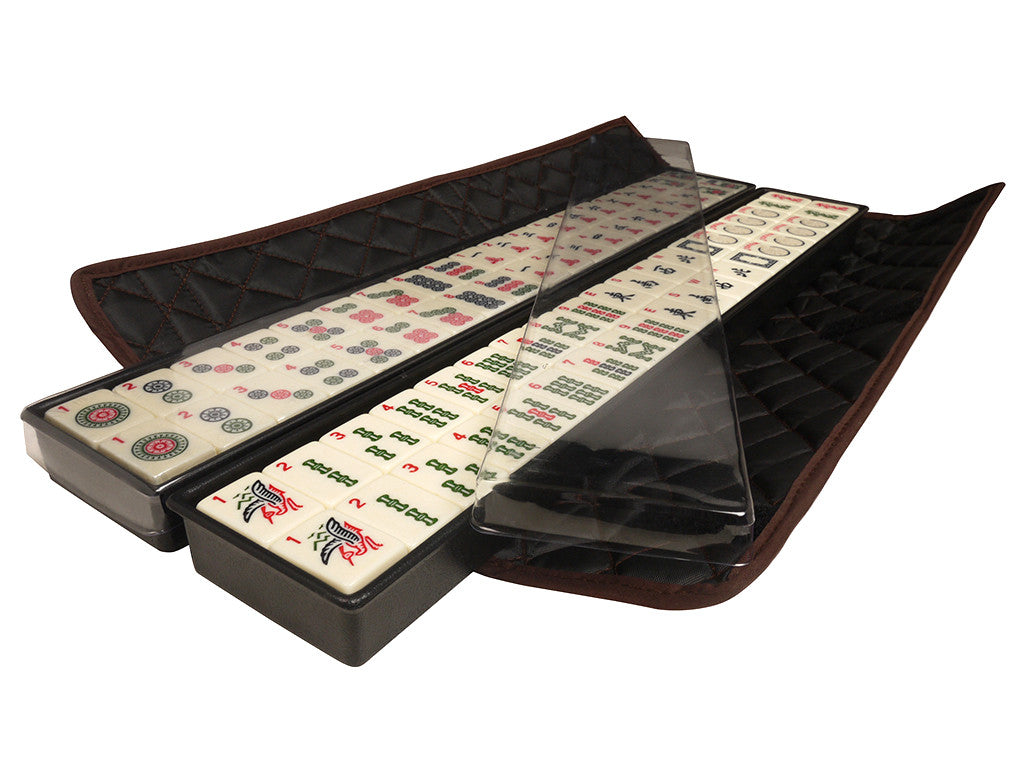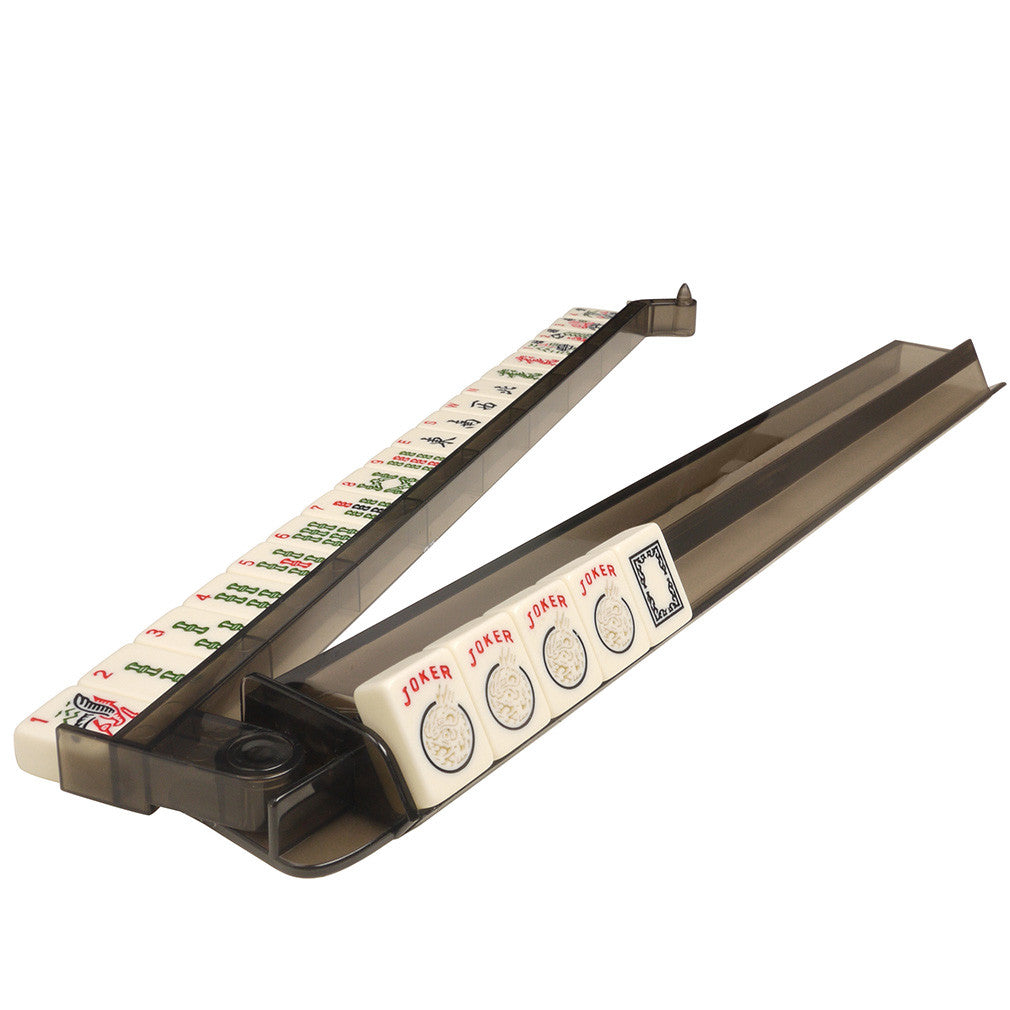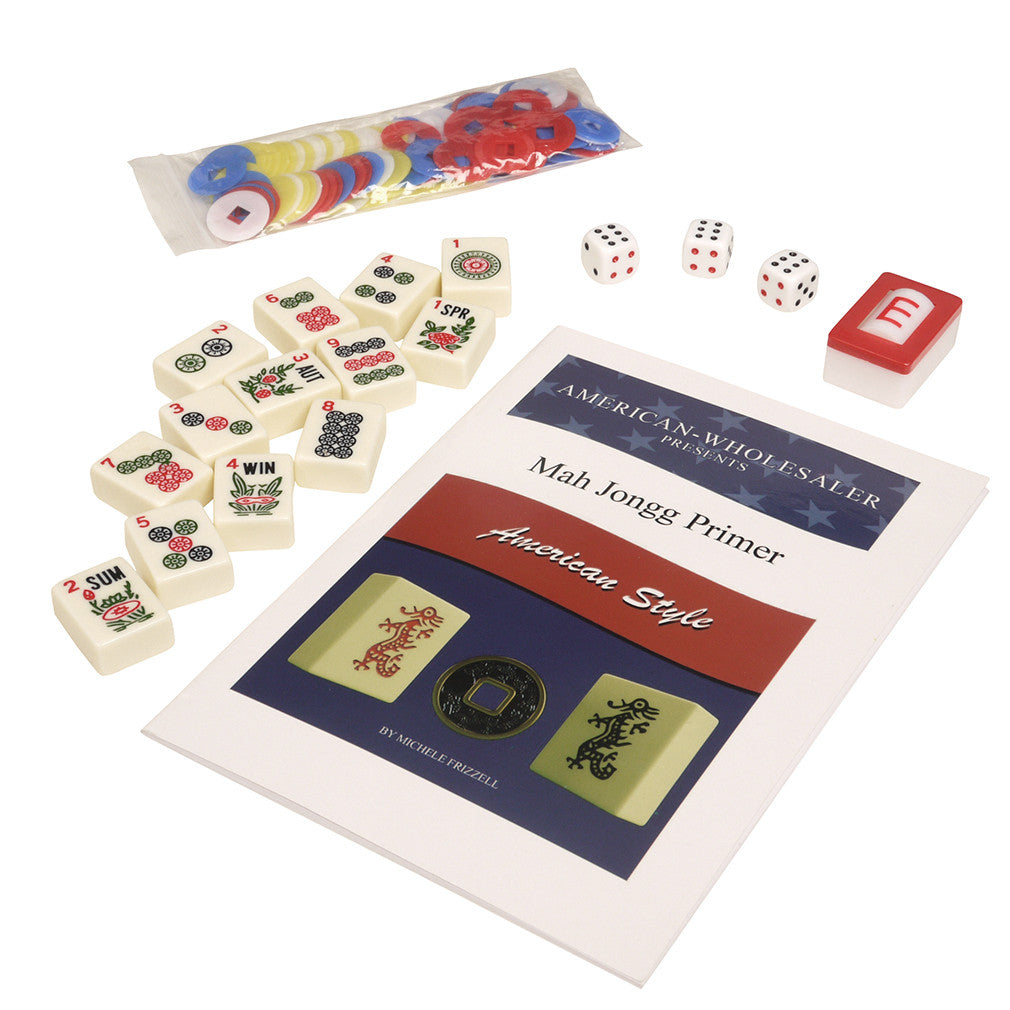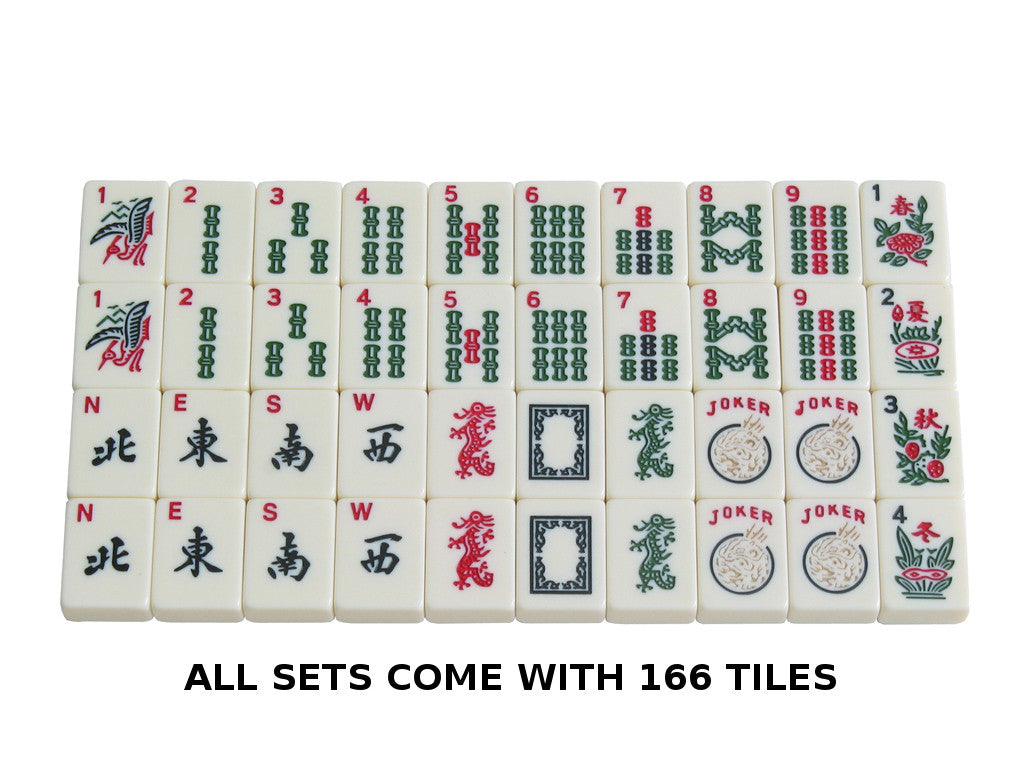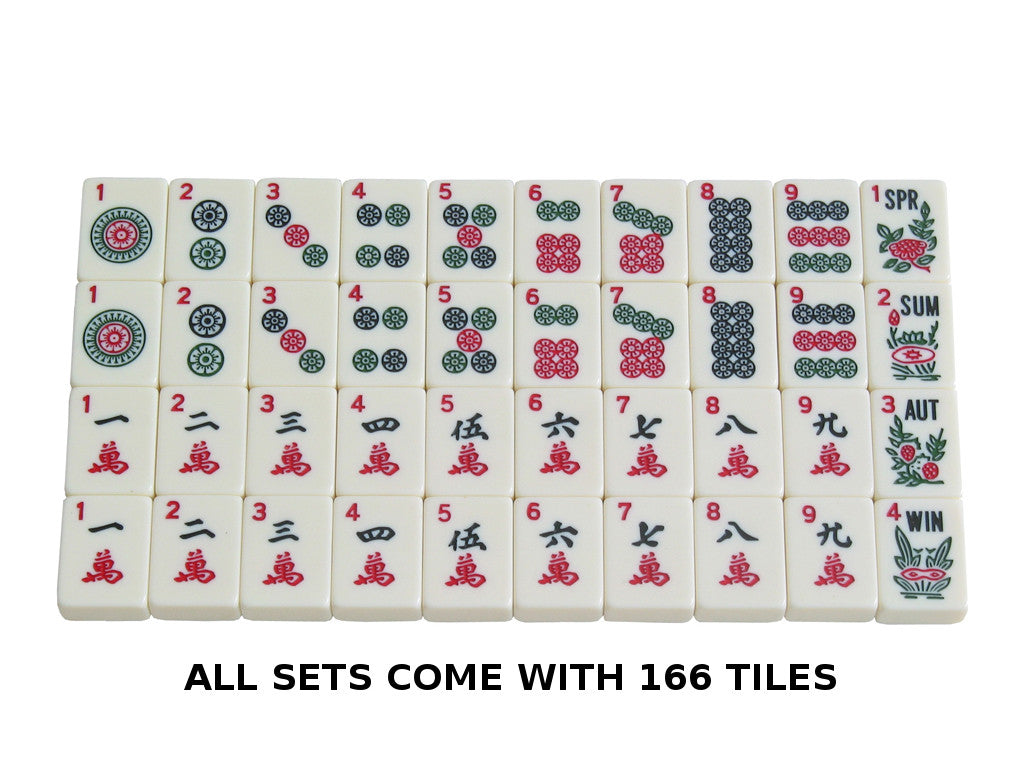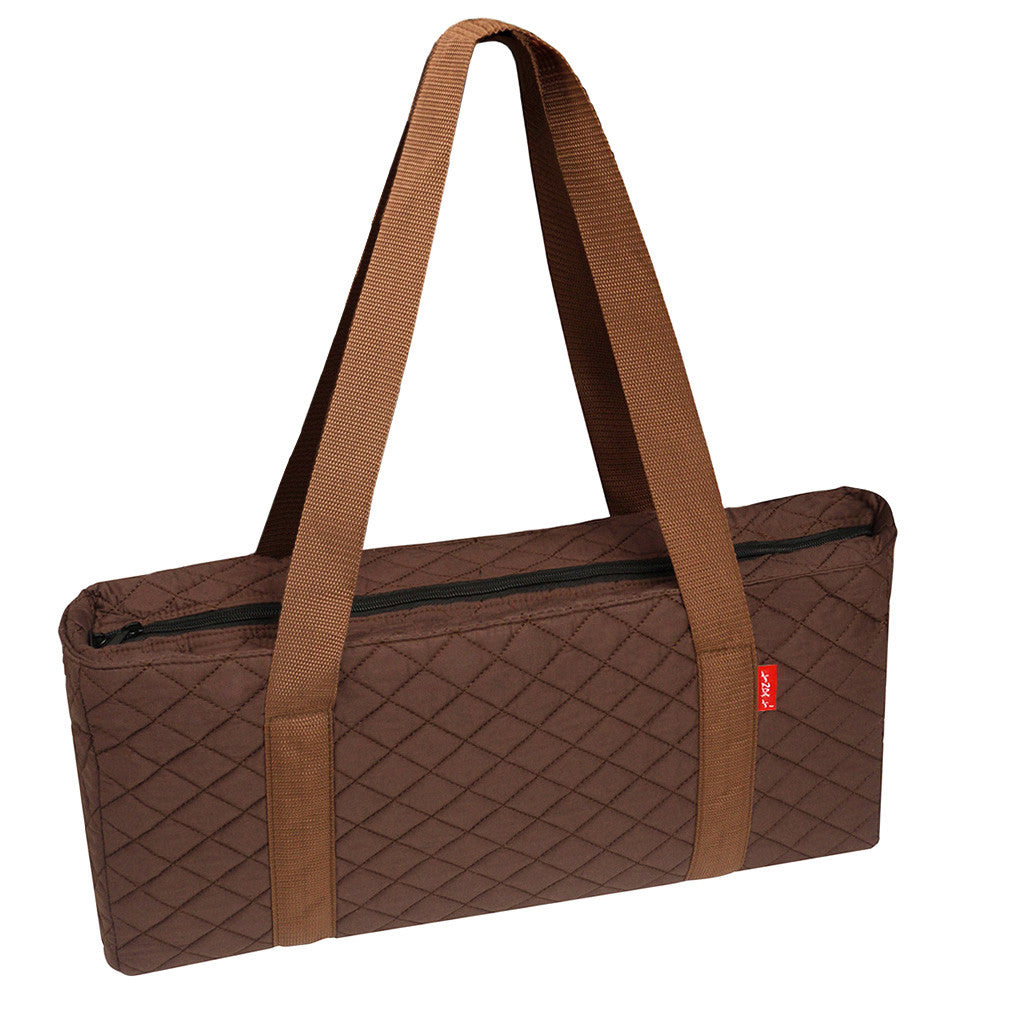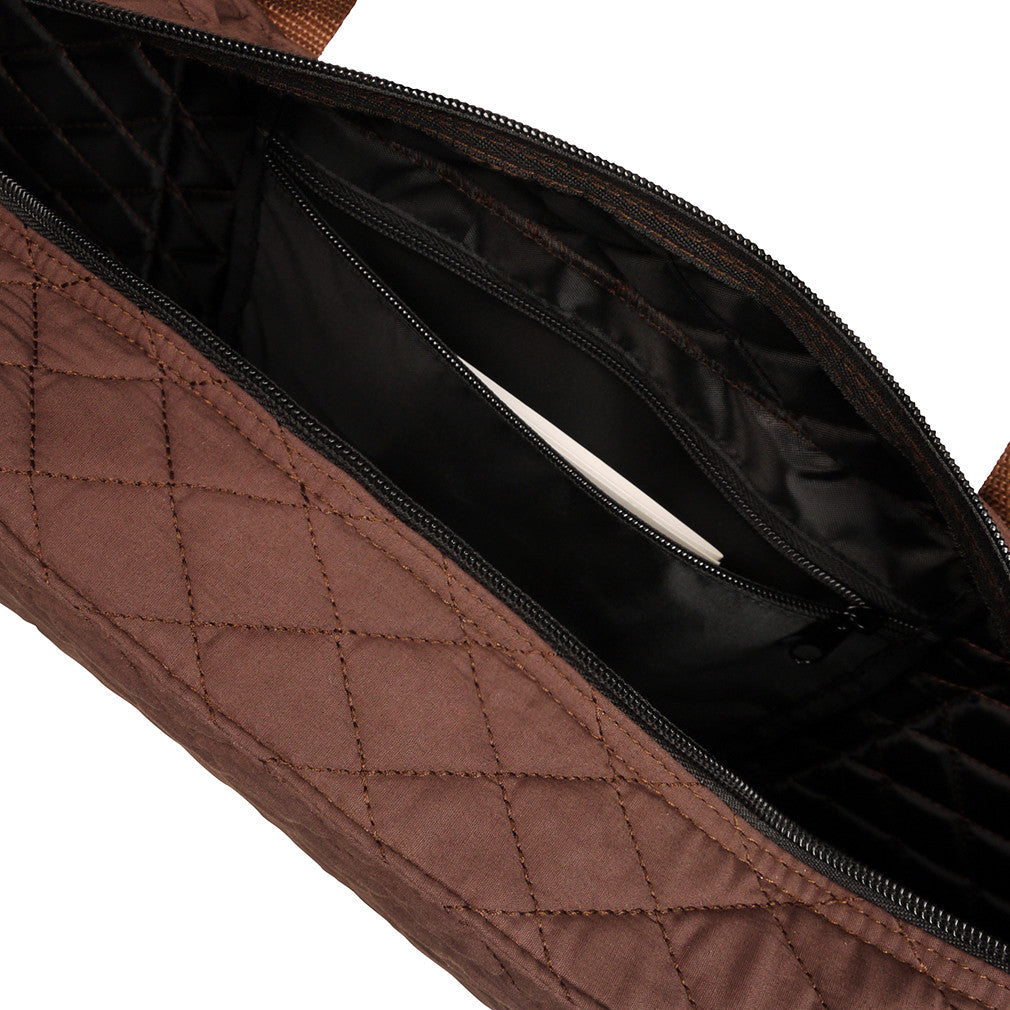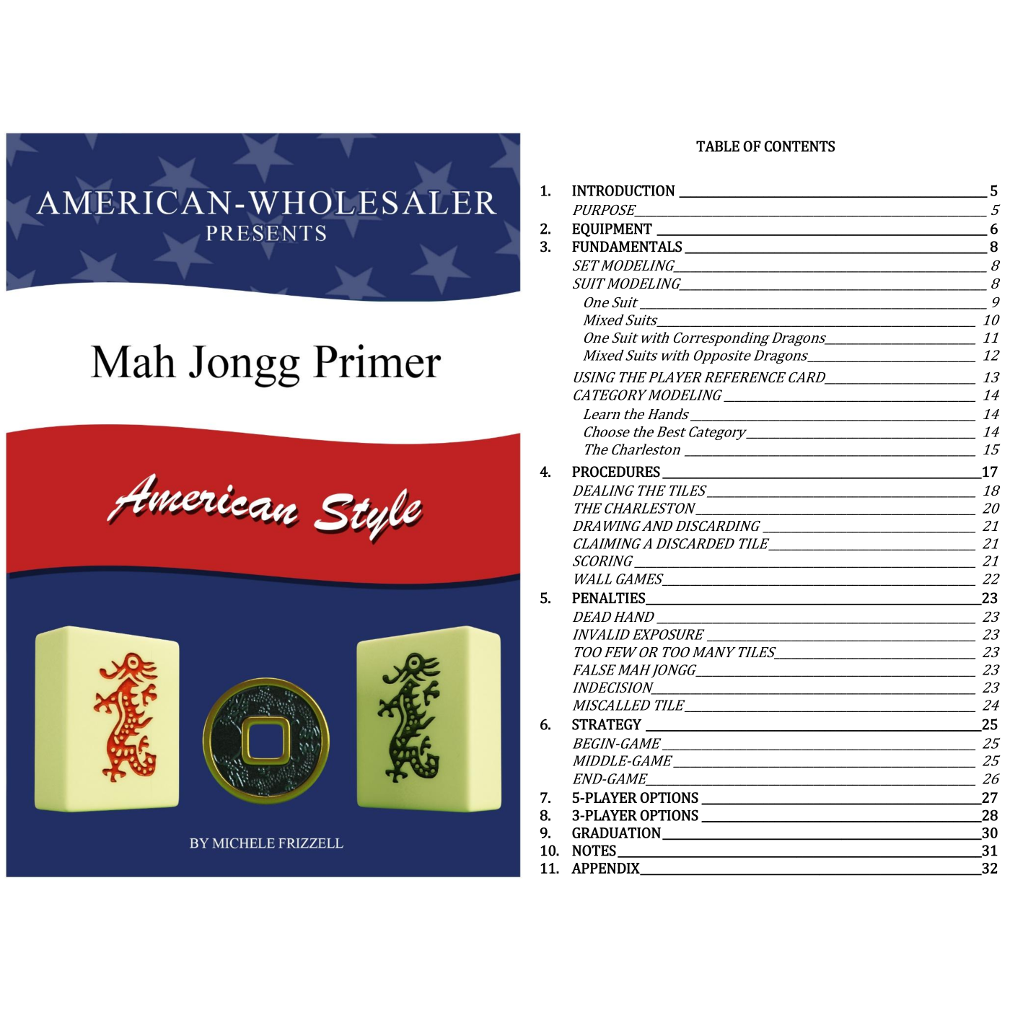 En solde
Ensemble de Mahjong Américain par Linda Li - Marron Matelassé - Tuiles en Ivoire
Mignon, léger et élégant, étui matelassé doux de Linda Li ™, avec des bandoulières pratiques et une poche intérieure à fermeture à glissière pratique
Les carreaux sont en couleur ivoire, entièrement gravés, magnifiquement peints à la main et fabriqués en mélamine durable
166 tuiles premium: 36 points, 36 bams, 36 fissures, 12 dragons, 16 vents, 16 fleurs, 10 jokers et 4 pièces en blanc, chaque carreau mesurant 1-3 / 16 "de haut x 7/8" de large x 1/2 "Épais (30mm x23mm x13mm)
Comprend 4 poussoir noir tout-en-un et un ensemble de carreaux combo, si facile à utiliser et si facile à retirer après le jeu. Chaque ensemble est livré avec 3 gros dés (taille 5/8 "), 100 jetons d'argent et pari
Également inclus: "Mah Jongg Primer, American Style" de Michele Frizzell, complet avec des graphiques en couleur 3D pour vous aider à maîtriser le jeu ou à se lancer sur les règles et la stratégie.
Cet élégant ensemble américain Mah Jongg de haute qualité créé par Linda Li ™ est entièrement équipé dans une étui de transport souple et élégante avec un design élégant et matelassé et une doublure intérieure intérieure luxueuse.
Le sac noir doux est ultra léger, doté d'une fermeture à glissière bidirectionnelle pour une ouverture et une fermeture faciles, une poche intérieure à fermeture à glissière, ainsi que 2 bretelles robustes, ce qui rend très pratique le transport.
L'ensemble contient 166 carreaux colorés en ivoire, tous entièrement gravés et magnifiquement peints à la main. Fabriqués en mélamine, ils sont lourds et résistants aux rayures. Ce sont les plus belles Bams et Dots que vous trouverez.
Les carreaux se décomposent comme suit:
36 points, 36 bams, 36 fissures, 12 dragons, 16 vents, 16 fleurs, 10 jokers et 4 pièces en blanc. Les carreaux mesurent 1-3 / 16 "de hauteur x 7/8" de large x 1/2 "d'épaisseur (30mm x23mm x13mm)
Les 2 plateaux de carreaux contiennent 80 carreaux chacun, et il y a 6 carreaux de rechange inclus (2 Jokers, 4 Blanks). Chaque bac à carreaux est livré avec un couvercle en plastique transparent pour garder vos carreaux solidement dans les plateaux pendant le transport. Les plateaux de tuiles sont encore sécurisés par une enveloppe matelassée assortie avec des fermetures de velcro.
Le nouveau poussoir tout-en-un et le rack de tuiles sont une brise à utiliser et très facile à mettre en retrait après le jeu. Une deuxième enveloppe matelassée empêche vos poussoirs tout-en-un organisés et protégés pendant qu'ils sont emballés.
About Linda Li
Linda Li's American Mahjong: A Touch of Luxury
Discover Linda Li mahjong sets, known for their unique blend of tradition and modern style. Linda Li is celebrated for distinctive and feminine designs in the world of mahjong. If you're in search of high-quality American mahjong sets that not only enhance your gameplay but also match your personal style, you'll find them in the Linda Li collection.
Stylish Mahjong Bags: Linda Li has gained fame for one-of-a-kind mahjong bags, meticulously crafted from premium cotton with quilted designs and a versatile color palette that effortlessly marries fashion and functionality. Designed with meticulous attention to detail, these bags serve as ideal companions for your mahjong adventures. They offer a diverse range of patterns and colors to cater to a wide array of preferences, ensuring there's a style to match everyone's taste.
The lightweight, soft bags come equipped with two sturdy shoulder straps for comfortable carrying, making it easy to transport your mahjong set with ease. Whether you lean towards a classic or modern look, the Linda Li collection has you covered.
Complete Set for Your Enjoyment: Every Linda Li Mahjong Set is thoughtfully curated to provide you with a comprehensive gaming experience. Each set includes 166 tiles, racks, pusher arms, chips, dice, a bettor, and a rule book. With all the essentials at your fingertips, you can fully immerse yourself in the captivating world of mahjong.
Best-Selling Blue Paisley Mahjong Set: A standout in the Linda Li collection is the Blue Paisley Mahjong Set, which earned its place as one of the best-selling mahjong sets of 2022. This set is lauded for its stylish quilted design and high-quality components. It arrives packaged in a soft-sided carrying case adorned with a luxurious blue paisley print. The inclusion of a two-way zipper and convenient shoulder straps ensures effortless transportation.
Artisan Collection: For those seeking a touch of luxury in their mahjong sets, Linda Li presents the Artisan Collection. These sets feature enhanced-size tiles meticulously laser-cut with intricate designs, including the captivating butterfly four seasons motif. Each tile is a masterpiece in itself, adding an extra layer of sophistication to your mahjong gatherings.
In summary, Linda Li Mahjong Sets offer a blend of tradition and modern elegance. Known for their quality and style, they are the choice of discerning mahjong enthusiasts. Elevate your gaming experience and add sophistication to your gatherings with Linda Li Mahjong Sets.